In this offering, let's take a look at an unusual coin issued in 2021 by the Ivory Coast. The 20,000 CFA franc numismat weighs quite a lot, and that's not the end of the advantages to consider. Since we love unique and distinctive valuable coins from around the world, we were straightforwardly looking forward to the possibility of introducing this one to the Coins From World assortment.
Big coins for the big five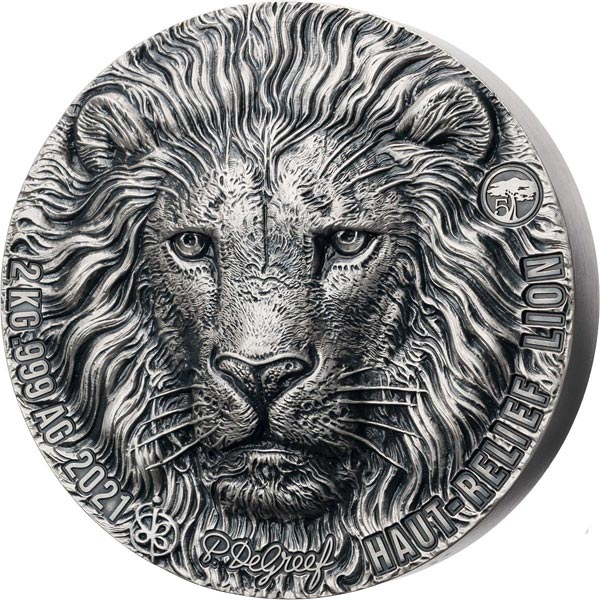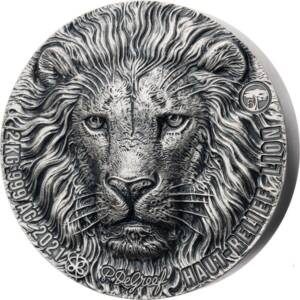 The lion is one of the animals mentioned among the so-called Big Five of Africa. This majestic king of the savannah has been reproduced on the moment with attention to really a lot of detail – it looks like a living thing, especially thanks to the use of high relief.
It was already clear at the planning stage of the issue that this coin would be an extremely valuable collector's piece. It's hard to have a different perception of a numismatic coin with a mintage limited to only 50 pieces, and above all with a weight of… 2 kg (2000 g)! That's just the .999 purity silver found in each of these African coins – and you can get one of them thanks to our online numismatic store.
As much as 120 mm in diameter, you can admire the beauty of the aged and carefully decorated coin, which has a good chance of becoming one of the finest in your entire collection.
Special features of the coin:
2 kg of silver in 1 coin

Only 50 copies in issue

African motif on an Ivorian numismat

High relief quality

A luxury piece with a remarkable design