The coin we are presenting is already the third piece included in this unique series. This is a must-have item for any seasoned collector, and if you want to acquire it, keep in mind that the mintage has been heavily limited, so it's worth hurrying.
The perfect combination of exclusive gold and mysterious black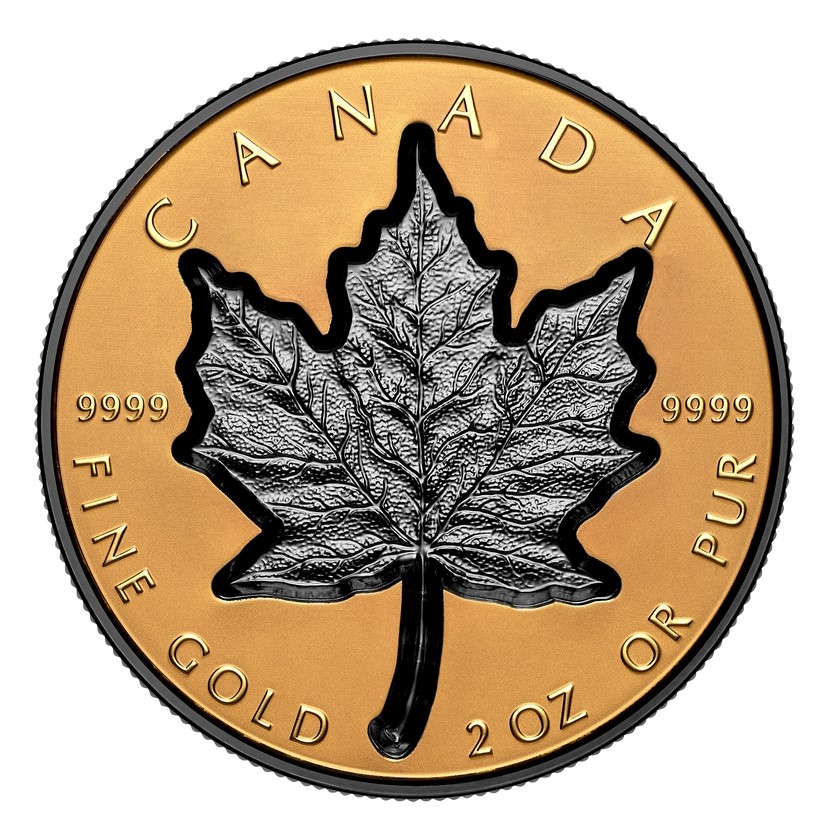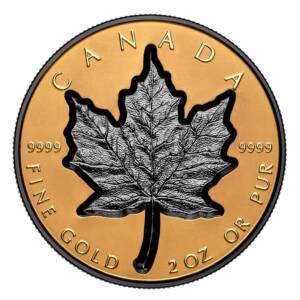 The uniqueness of this piece is influenced, among other things, by the fact that up to two modern techniques were used in its production. The first is black rhodium plating, thanks to which the eye-popping gold luster was complemented by subdued dark inserts. Another of the techniques used is an exceptionally deep – as much as one and a half millimeter – inlay. As a result, the design depicted on the reverse has gained additional depth, and the edges of the maple leaf in the foreground are more strongly marked.
Beneath the leaf is the information that the coin was created from two ounces of genuine gold. At the very top, in turn, is the inscription "Canada." The coin's unique two-tone obverse features a classic image of England's Queen Elizabeth II, designed by Susanna Blunt
It's worth rushing out to buy, as this collector coin, made of 99.99% pure gold, is a mouthwatering morsel for numismatic enthusiasts. So let the magnificent specimen from Royal Canadian Mint complete your collection as soon as possible!
Special features of the gold coin:
Latest edition

1.5 mm deep inlay

Black rhodium plating applied

Royal Canadian Mint certified coin

Enclosed in original box