2019 marks the 50th anniversary of the day man first set foot on the moon. Today, the Apollo 11 mission remains a historic symbol of space conquest, as well as global pop culture. No wonder, then, that even after half a century this event prompts the minting of commemorative coins, which instantly become a treat for collectors.
The moon landing – a coin for the 50th anniversary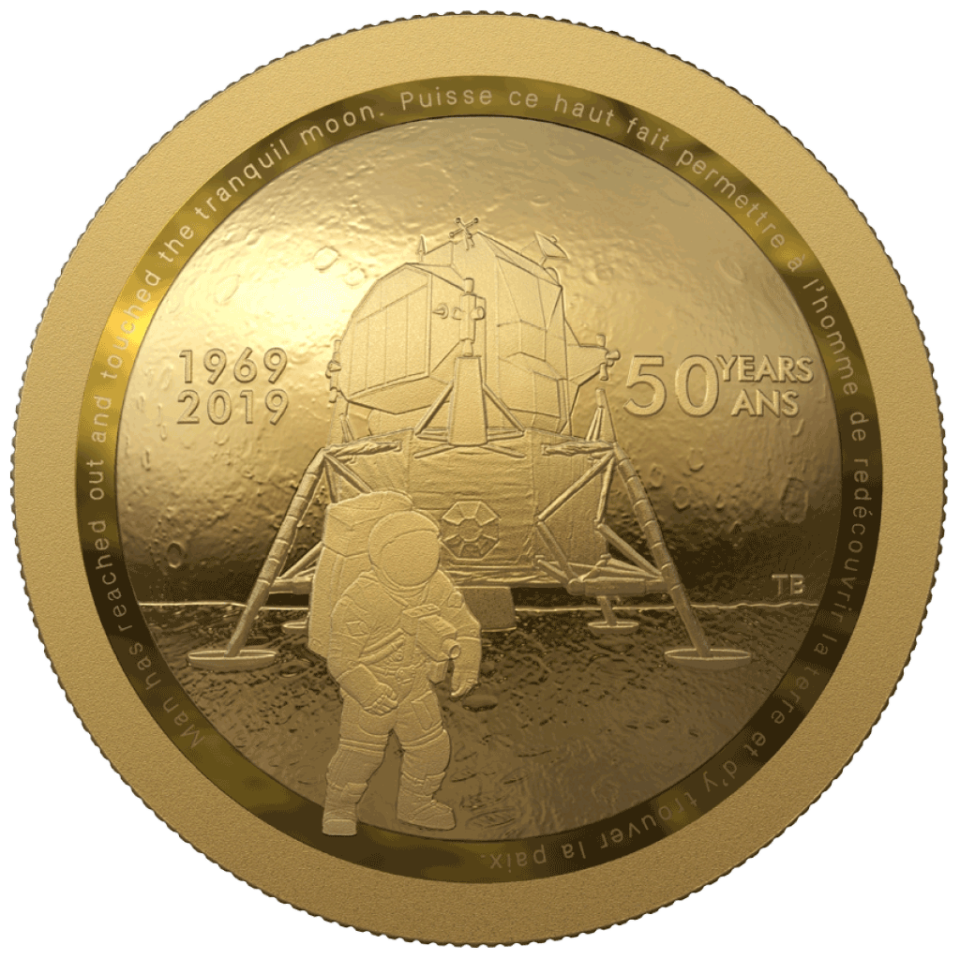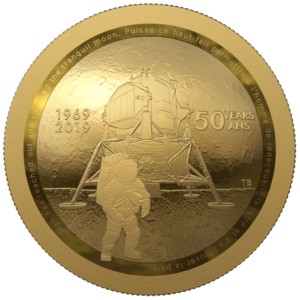 The coin we offer is in perfect NGC PF70 condition. Even more important, however, to mention its beautiful workmanship. The distinctive convex shape is designed to resemble the surface of the moon. The details on the reverse are very impressive, especially since the whole thing radiates a brilliance of 99.99% purity.
It goes without saying that to mark 50 years since the moon landing, it was decided to mint a special numismatic coin. The maximum mintage reached 700 copies, and understandably, the coin is now rare and sought after around the world. This makes it all the more gratifying that we can offer it in the Polish online numismatic store, Coins From World.
There is one more interesting fact that absolutely must be mentioned. Are you wondering why exactly Canadians celebrate that event in such a way? Well, the Canadian contribution to the Apollo 11 mission was the landing gear of the spacecraft, the production of which was handled by a company based near Montreal.
Special features of the coin:
Half ounce of pure gold

50th anniversary of the moon landing

NGC PF70 standard – perfect condition

Unique finish standard

Royal Canadian Mint's master craftsmanship