A unique color scheme and a design showcasing one of the greatest underwater predators in its full glory – that's how you can briefly describe this silver coin, which was released for sale in a mintage of 2,500 pieces.
The lord of the sea depths in its full glory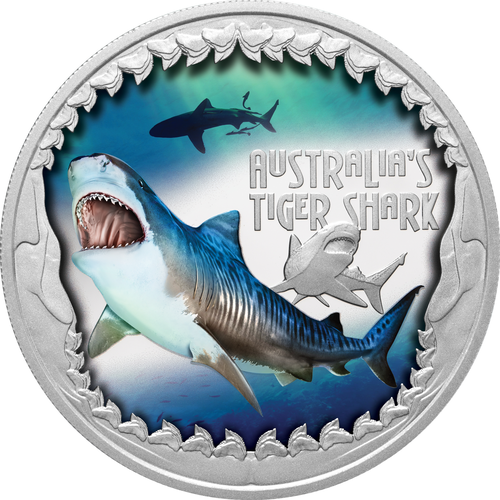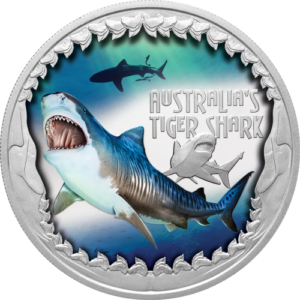 The tiger shark, or tiger shark, became the inspiration for the creators at Perth Mint, who decided to transfer what it is most associated with to the obverse of the coin made of pure 99.99% silver. The animal's sharp tusks are unparalleled in the animal world. The engravers made an engraving imitating shark teeth surround the graphic on the obverse from above and below.
One shark in the distance, another depicted in outline form a little closer, and a third in the foreground – the focal point of the coin looks phenomenal. The reverse features an image of Queen Elizabeth II.
The depicted image differs in style from the graphics found on most collector coins. It uses an unusually rich color palette. Advanced technologies used by the Perth Mint engravers made it possible to achieve a three-dimensional effect. This copy undoubtedly stands out from the rest and can bring a breath of fresh air to your collection.
Special features of the silver coin:
Coin packaged in a special box

Includes a certificate of authenticity

Unique color scheme

Serrated edge

Minted in proof quality