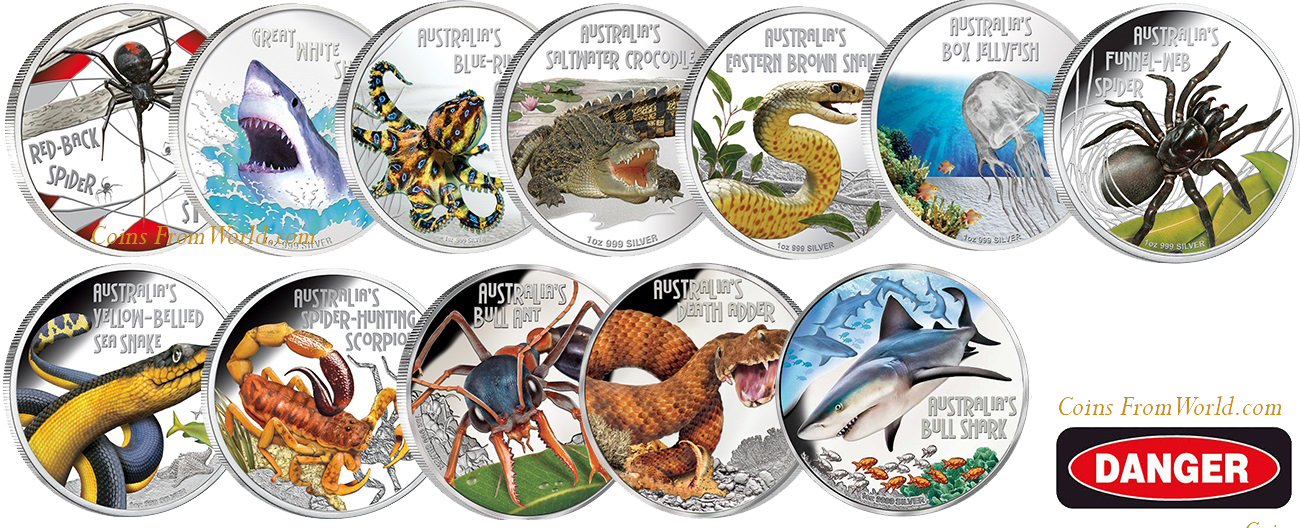 Dingo dogs – although they resemble our four-legged pets – can be a real threat. Especially for sheep that are killed overly. Wild, yet unable to bark – full of contrasts, but unique. That is why Tuvalu prepared such an interesting coin. We encourage you to order it as soon as possible – while it is still available!

Dingo from Australia
The Australian Dingo dogs were depicted in a very realistic way on another coin that is part of the collection of "deadly and dangerous" animals. Fortunately, the coin itself can be ordered safely via our online coin shop. The 1-dollar is distinguished by a favorable price, especially if we take into account the usage of 999/1000 silver was used, an entire ounce. It unquestionably adds value that will grow with subsequent years.
Serrated rim, proof stamp, 40-millimeter diameter – these are only some of the important features. The set is packed in an exclusive box, perfect for longer storage. The mintage is up to 5000 copies. Hurry up to order in time the coins for your collection. Soon there may not be such an opportunity anymore … Australian dingo is ready to travel.
Special features:

  Continuation of the series first emitted in 2006

  The hero of the new emission – a dingo dog from Australia

  Oceanic proposal – emission from Tuvalu, produced by Perth Mint from Australia

  Silver of 999/1000 highness – one ounce of valuable bullion

  Collectors' set with box and certificate

  DEADLY & DANGEROUS THE PERTH MINT SILVER COIN
In the series of Deadly & Dangerous you can find:

  2006 Deadly & Dangerous – Red-back Spider

  2007 Deadly & Dangerous – Great White Shark

  2008 Deadly & Dangerous – Blue-ringed Octopus

  2009 Deadly & Dangerous – Saltwater Crocodile

  2010 Deadly & Dangerous – Eastern Brown Snake

  2011 Deadly & Dangerous – Box Jellyfish

  2012 Deadly & Dangerous – Funnel-web Spider

  2013 Deadly & Dangerous – Yellow Bellied Sea Snake

  2014 Deadly & Dangerous – Spider-Hunting Scorpion

  2015 Deadly & Dangerous – Australia's Bull Ant

  2016 Deadly & Dangerous – Australia's Death Adder

  2017 Deadly & Dangerous – Australia's Bull Shark

  2018 Deadly & Dangerous – Dingo