Lynx are an increasingly rare species that is found in many regions of the world, including, among others, our country, where its last specimens are already under strict protection. Master engravers at Perth Mint have decided to transfer the face of this wild forest cat to a coin made of high-grade silver. This is the fifth and final piece representing the series, which is being hunted by collectors from all over the world.
Wild lynx in its natural habitat engraved on the coin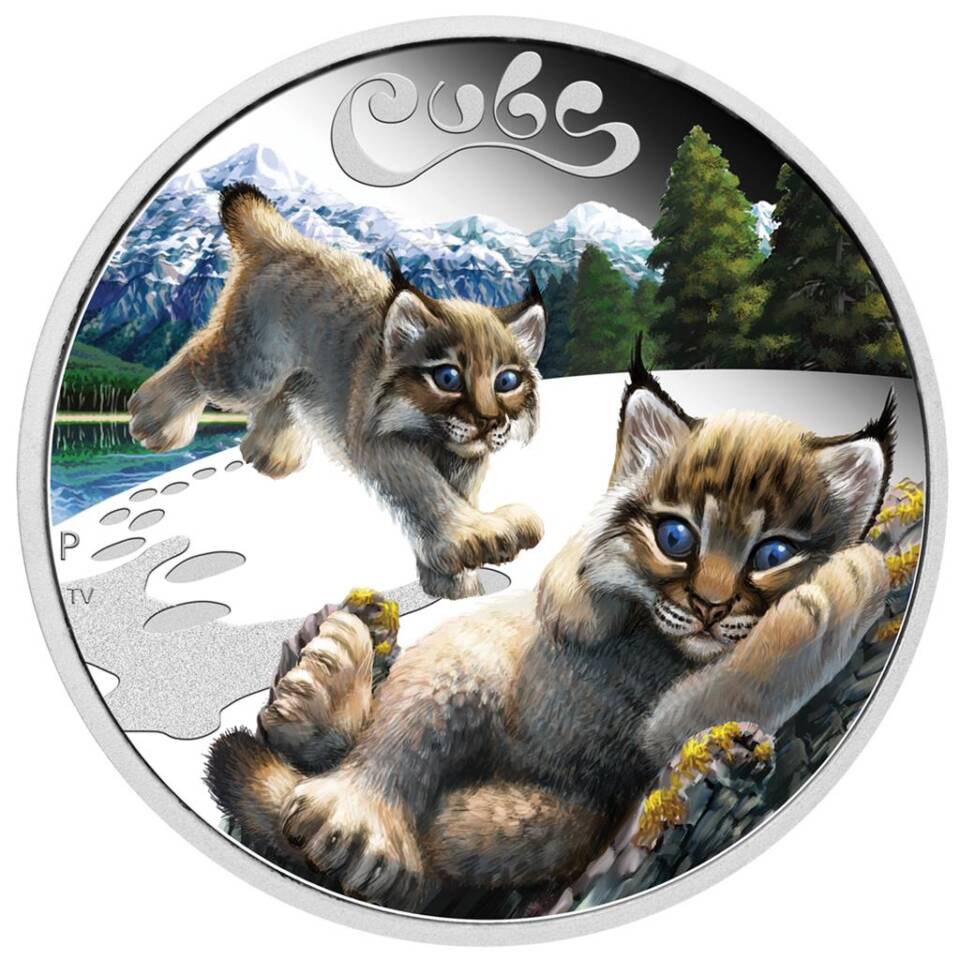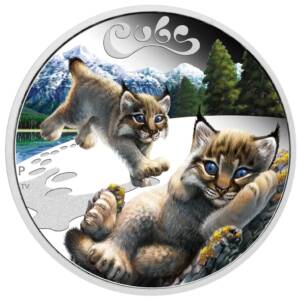 Lynxes are animals that are rare, wild and impossible to tame. The coin we are presenting is also rare, as only 5,000 were stamped worldwide. If you want this specimen to complete your collection, it's worth the time!
From the reverse of the coin, two young lynxes peek out with their adorable eyes. The backdrop for these harried wild cats is the frosty landscape of the Canadian Rocky Mountains. The graphics are exceptionally colorful and full of fine detail. At the top of the coin is the inscription "Cubs", and in the middle you can see in turn the letter "P", which is the hallmark of the Perth mint. On the darkened reverse you will see the likeness of Queen Elizabeth II, along with information about the denomination and place of origin, as well as the date of issue of the coin.
Special features of the silver coin:
Includes a certificate of authenticity

Quality proof

Exceptionally colorful artwork on the reverse

The reverse features an image of Queen Elizabeth II

Distributed in a decorated box