Krugerrands are South African bullion coins minted since 1967, which makes their subsequent variants well known to collectors around the world, including Poland. This time you have the opportunity to order in Coins From World a unique, premiere edition containing 2 ounces of gold!
The first such Krugerrand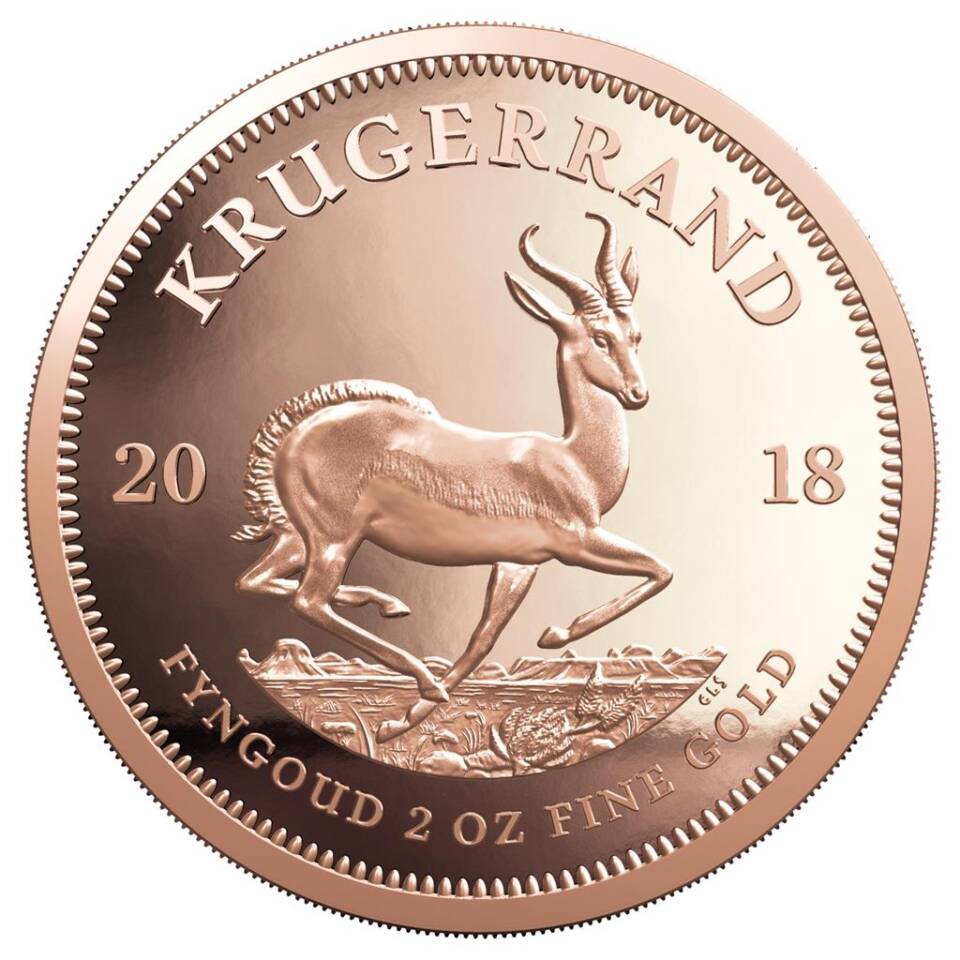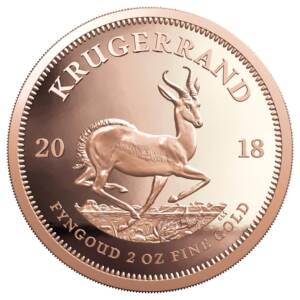 Although Krugerrands have been around for decades, it was only in 2018 that South Africant Mint issued the first edition containing 2 ounces of gold. Only 200 of these were produced at the time – and one of them, with the NGC PF69 certificate of authenticity, is available in our online numismatic shop.
There is no need to write about its design – it is a classic in an unchanged edition. The obverse features the bust of Paul Kruger (19th century president of South Africa), and on the reverse there is the country's symbol, the springbok antelope. Due to its uniqueness, the coin has long been sold out. Therefore, take advantage of an unprecedented opportunity to re-purchase it. Although Krugerrands will still be minted for years to come, the first edition containing 2 ounces of gold will never become available again. All the more reason to include it in your collection.
Special features of the coin:
The first version of Krugerrands containing 2 ounces of gold

NGC PF69 – certificate of authenticity

One of the most famous bullion coins in the world

Only 200 pieces in this version

A valuable investment in gold