Some of the most famous collector coins in the world, and definitely from Africa, are the Krugerrands, issued for decades in South Africa. To be precise: 2017 marked the equal 50th anniversary of the launch of this timeless series. The round anniversary was therefore the best time to offer a new, valuable and rare variant of the famous South African Mint coin.
A Krugerrand to mark the 50th anniversary of the issue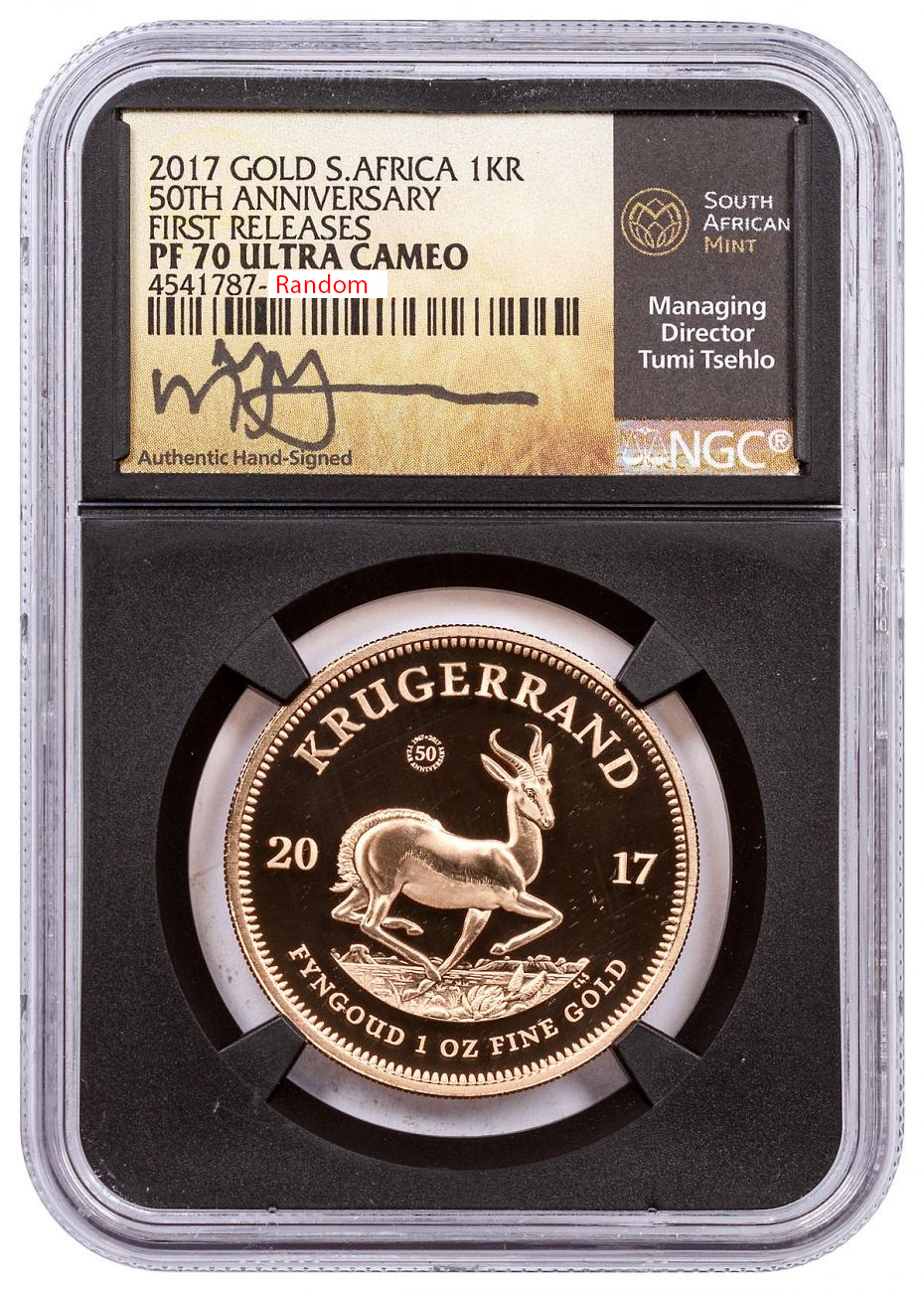 The starting point for 2017 was to take a time machine back to 1967. Over the 50 years, successive editions and variations on the Krugerrand have been released, invariably remaining the leading numismatic coin in the South African Mint's range. It is for this reason that the original design of the 1967 coin has been incorporated into the design and a commemorative annotation added.
5 000 copies of the 1 ounce gold coin were minted. However, only 387 are in perfect NGC PF70 condition. You are currently viewing one such coin and are just a few clicks away from including it in your collection. The iconic aesthetic and history behind this numismatic coin definitely makes a compelling case for purchase. Please also consider the increasing value of the commemorative editions of coins that are known around the world.
Special features of the coin:
Limited commemorative edition

South Africa's most famous coin series

1 oz gold

Perfect NGC PF70 condition

A timeless classic piece to add to any collection