South African collector coins have quite a reputation, which is why we are happy to promote rands coming to us from a distant African country every time. We encourage you to purchase a numismatic coin whose condition can be described in one word: perfect.
A rare, valuable coin featuring a cheetah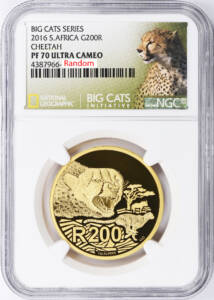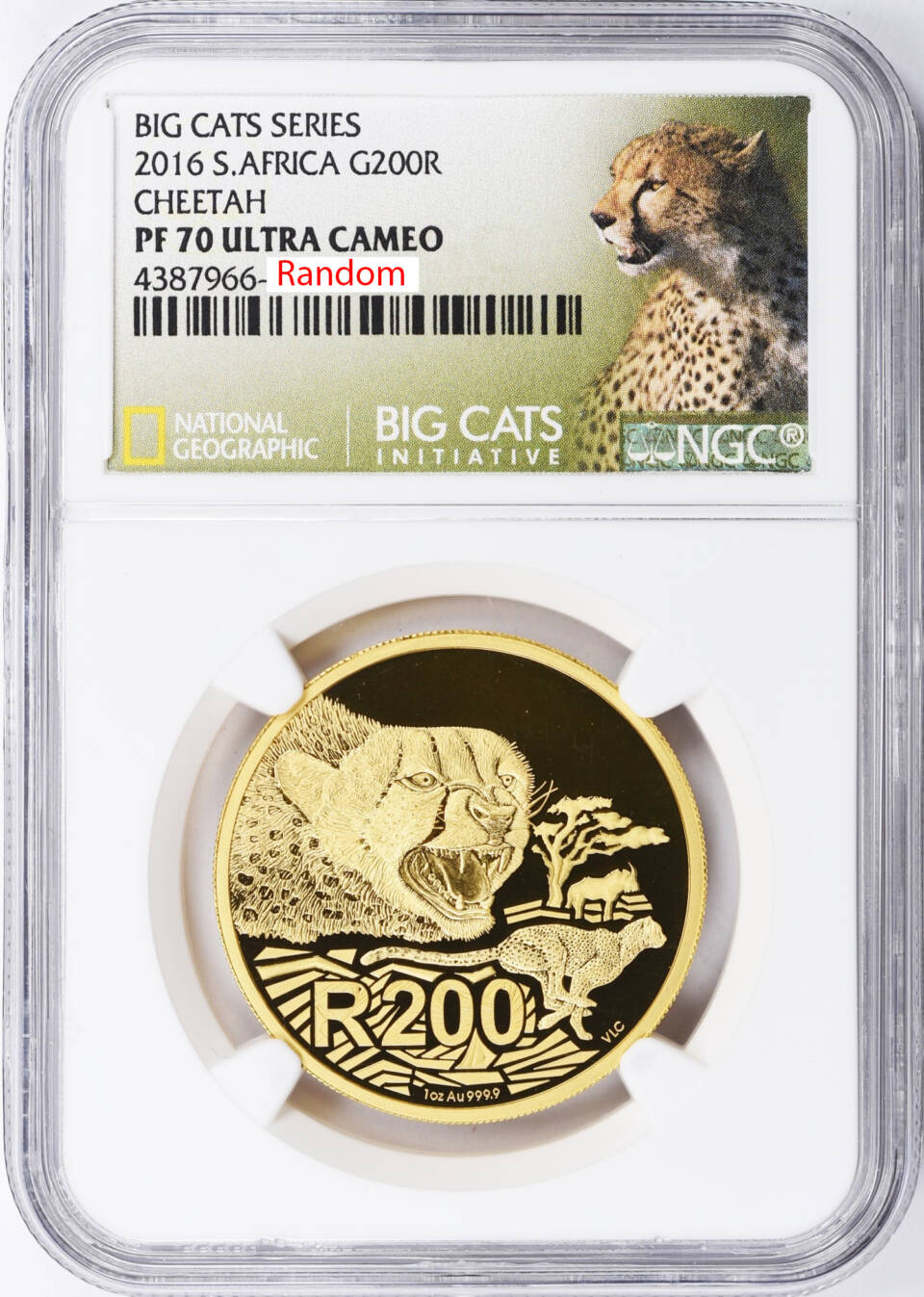 The cheetah is one of Africa's big cats, so it is no surprise that it has become one of the protagonists of the African Wildlife Big Cats numismatic collection. On the 2016 copy of the 200 rand, it has been immortalised with great attention to detail, such as the fur. Also striking is the mirrored background, which looks great in different lighting.
The coin was struck using 99.99% pure gold – exactly 1 ounce per piece. Its condition is perfect – consistent with the NGC PF70 standard. Of the entire issue, only 159 pieces can be commended for such perfection.
Did you know that the cheetah is the fastest land animal in the world? Unfortunately, the species is endangered, and yet we are talking about one of the symbols of African fauna. A collection honouring the big cats was created with the authorisation of the iconic "National Geographic". Will you include one of these coins in your collection?
Special features of the coin:
2016 copy
1 oz gold
Perfect condition NGC PF70
Only 159 copies in this condition
Collection signed by "National Geographic"