The next piece in the Gold Leaf Collection in 3D has been issued to commemorate the most extraordinary plants in 3D. These pure silver coins are a must-have for every coin collector!
The reverse of the coin includes the 3D image of a four leaf clover captured in pure gold (hammered gold). The size of the leaf is around 31×30 mm. The background is made of immortalized pure silver and includes the Latin name for the plant and the name of the collection together with the date of mintage.
The obverse of the coins depicts the coin includes the emblem of Samoa with the "Arms of Samoa", the inscription FA'AVAE I LE ATUA SAMOA" and the face value of 10$ .
Each coin is delivered in wooden box and includes a certificate of authenticity.
The piece has been issued in limited mintage of 2 000 coins worldwide what makes it one of the most sought coins in the world.
Special features: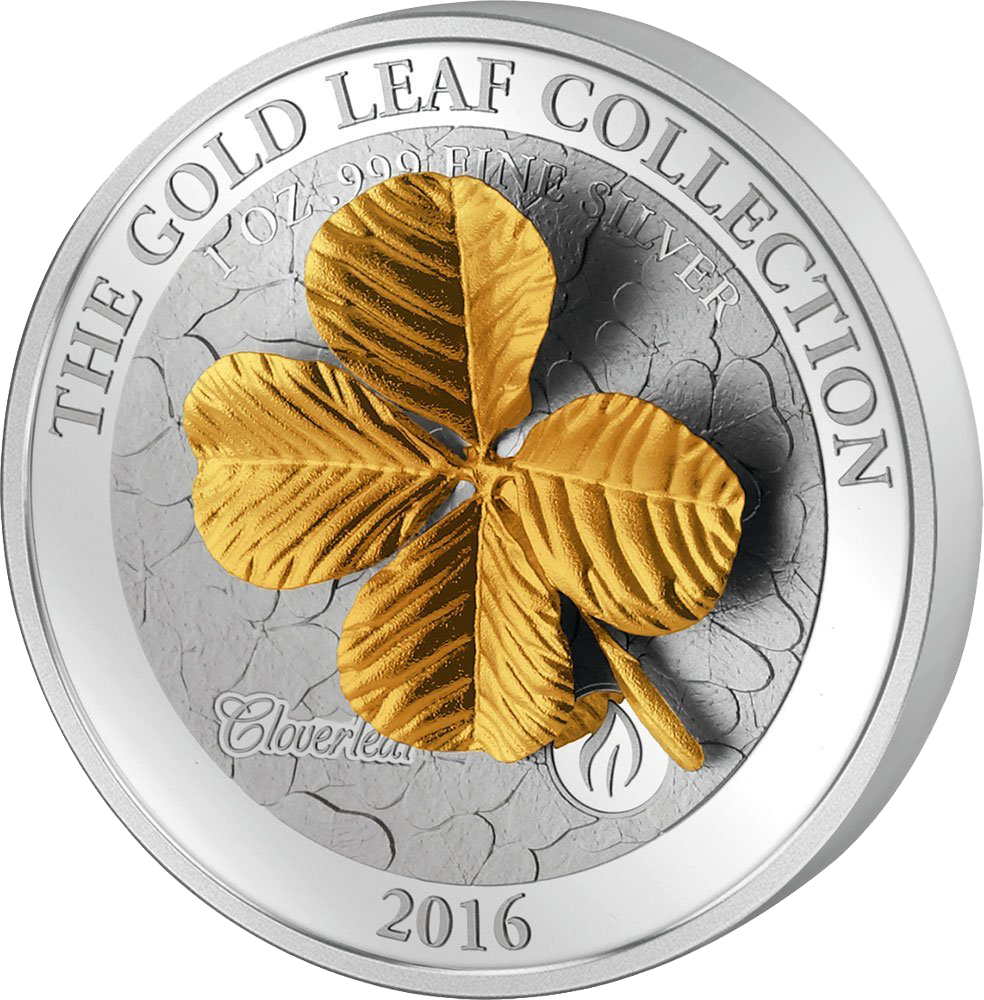 Another coin in stunning "Gold Leaf Collection" features gold Four-Leaf Clover

  Four-Leaf Clover is made in a special 3D technique!

  Contains 1oz / 31.1 grams of 99.9% silver

  The leafs are made from hammered gold

  Strictly limited mintage to 2.000 pieces worldwide

  The coin is housed in a presentation wooden box with certificate

  Obverse: Coat of Arms, "Samoa" , the legal tender value of 5 Dollars and an inscription "FA'AVAE I LE ATUA SAMOA"

In the series of Golden Maple Leaves you can find:

  2014 Golden Maple Leaves – Chestnut Leaf

  2014 Golden Maple Leaves – Ginko Leaf

  2015 Golden Maple Leaves – Maple Leaves

  2015 Golden Maple Leaves – Linden Leaf

  2016 Golden Maple Leaves – Four Leaf Clover

  2016 Golden Maple Leaves – Oak Leaf