It was late evening on July 2, 1947, around 10 p.m. Dan Wilmot and his wife were relaxing on the terrace of their home near Roswell, in the US state of New Mexico. Suddenly they noticed a glowing, unidentified, oval object in the sky, and a few days later the media circulated news of the discovery of the wreckage, which quickly made its way to a nearby military base….
Gold coin with UFO/ Certificate Number #1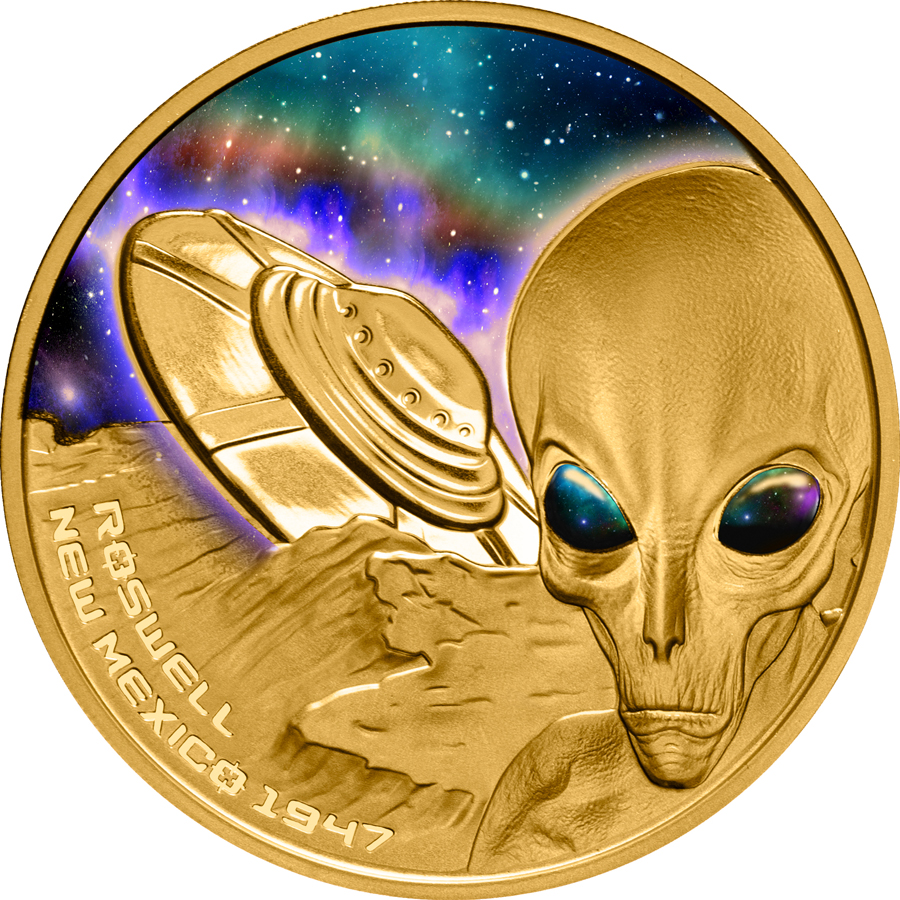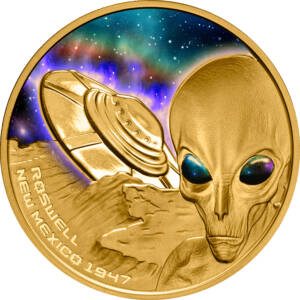 It's hard to find a louder story to confirm the alleged existence of extraterrestrials for decades. The Roswell wreckage, the notorious Area 51, controversial testimonies or unofficial documents multiplying allegations have been the basis of many conspiracy theories of the ufological community for decades. Roswell has become a site that has permeated pop culture.
The strange event of 75 years ago has been decided to commemorate with unique coins from the territory of Niue. Only 75 gold variants (1 ounce of gold in each) were created, and one of the copies can be yours thanks to an order placed at Coins From World.
The special feature of this coin is the mesmerizing colors of the sky, its unique coloring. In addition, the graphic with an extraterrestrial being and a flying saucer immediately catches the eye. The presented $100 can hardly be considered a typical numismatic coin, but does every collection have to be predictable…?
Special features of the coin:
Gold – 1 ounce in each coin

Only 75 copies worldwide

Excellent proof standard finish

Issued on the occasion of the 75th anniversary of the Roswell Incident

Attractive packaging for coin collectors