We are proud to introduce Niue's official means of payment, which has become a collector's rarity even before its official launch. The latter will take place in 2022. Find how it pays tribute to the crew of Apollo 17, and how valuable a souvenir of the "Star Wars" era is the gold coin, which you can order online at this moment.
A planet surrounded by gold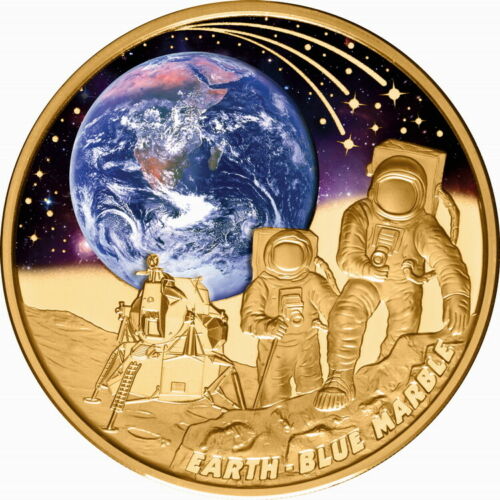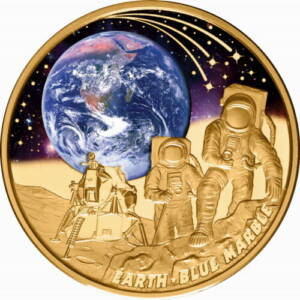 It's easy to point out at least a few reasons to take an interest in this numismatic coin, and to make sure as soon as possible that one of only 150 pieces will eventually become part of your private collection.
We are talking about a very special coin, minted to celebrate the upcoming 50th anniversary of the "Blue Marble" photograph taken by the last manned Apollo 17 mission. It was in 1972 that the iconic image of the illuminated planet was captured. It is the image of Blue Marble that adorns the reverse, covered with a depiction of the stellar, cosmic surroundings of our planet and an image of the Apollo 17 crew as they carry out their unforgettable mission.
1 oz of pure gold, a certificate of authenticity, an exotic issuer (Niue island in Oceania) – these are just another of the many reasons it is worth considering focusing on this numismatic coin and clicking "add to cart".
Special features of the coin:
1 oz. pure gold

Pre-sale in the Polish numismatic store

One of 150 pieces available worldwide

Unique Blue Marble motif decoration

Issue celebrating the 50th anniversary of Apollo 17 Mission and an image of Earth taken on December 7, 1972, by the Apollo 17 crew.