The year 2022 marks the 75th anniversary of the mysterious Roswell Incident, which has been the best example of an event associated with UFOs and the activities of ufologists from the beginning until today. To commemorate the anniversary, the islands of Niue have issued a visually interesting and, above all, limited and valuable collector's numismat. Check out why you should order it from our numismatic online store.
A coin not from this Earth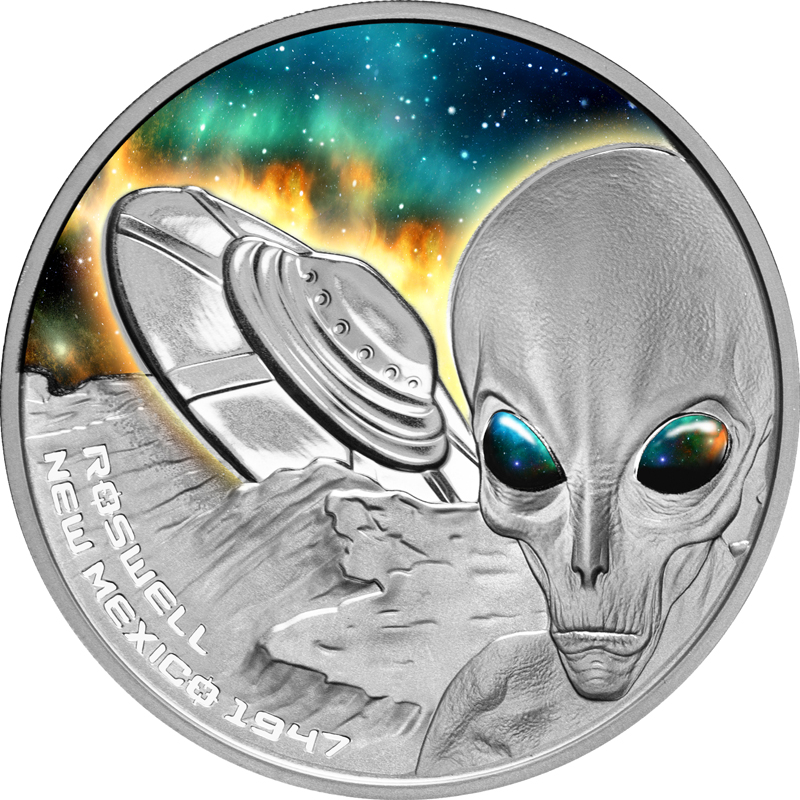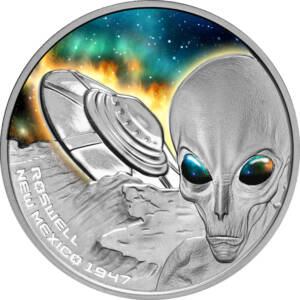 The $1 numismatic coin was minted in only 750 copies worldwide. This is a strictly limited edition of the coin, the making of which deviates from standard notions of collectibles. It is, on the one hand, a matter of an unobvious motif – the 75th anniversary of the Roswell Incident, which is of exceptionally strong interest to ufologists from all over the world – and, on the other hand, design aesthetics – color and graphics with a flying saucer and…. extraterrestrial being.
The coin contains 1 ounce of 99.9% pure silver, is packaged in an attractive collector's box, and its value is confirmed by a certificate of authenticity. We encourage you to order, as the coin will soon become even harder to find and purchase!
Special features of the coin:
Coin commemorating the 75th anniversary of the Roswell Incident

Only 750 copies worldwide

Issued in 2022 – proof finish standard

1 ounce of 99.9% pure silver

Official legal tender of oceanic Niue