In this coin, virtually every detail is of interest and deserves recognition. This is a unique issue in many ways, so if you want to include one of only 1,000 pieces in your collection – order it today through Coins from World.
Commemorating Australian bees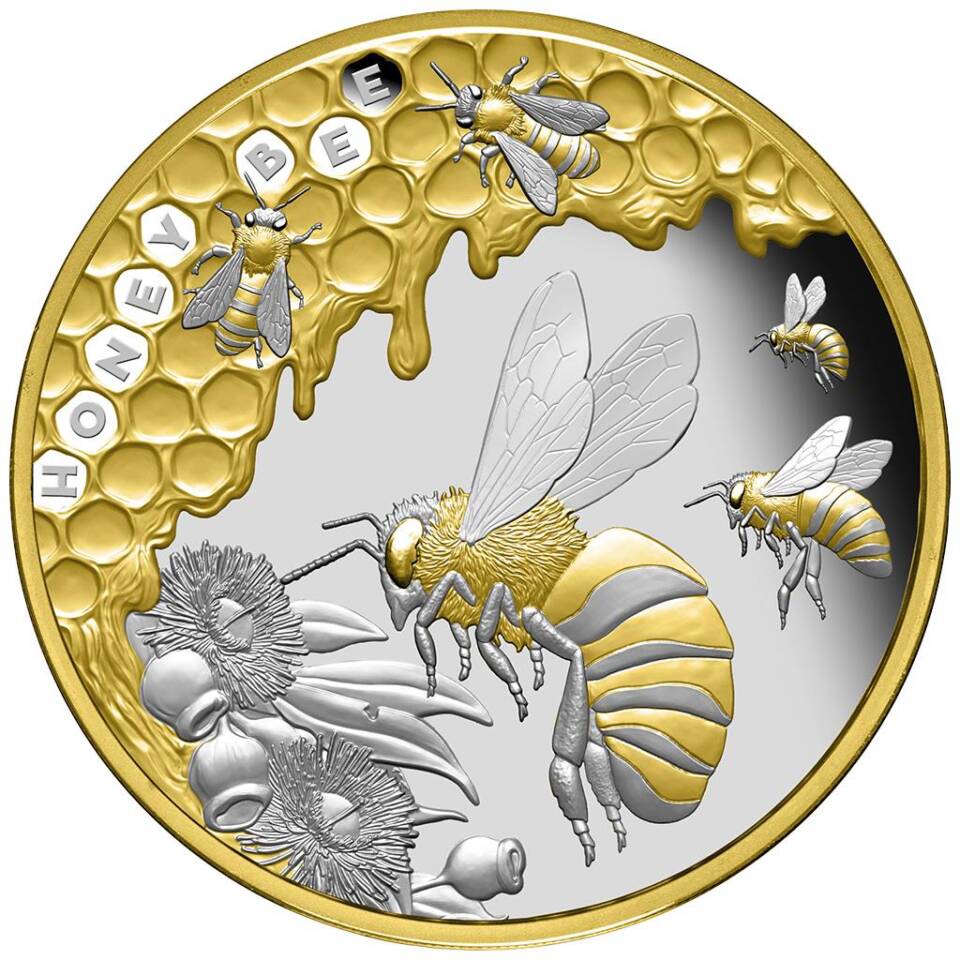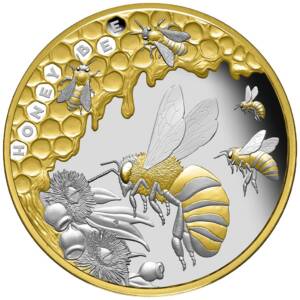 1 ounce of 99.9% silver, a limited issue from Niue, a beautiful "honey design" with distinctive gilding – all these parameters make this coin special from the start. However, the most interesting numismats are characterized not only by the quality of workmanship, but also by the concept behind them.
In this case, the 200th anniversary of the appearance of honeybees in Australia is being celebrated. It's a fact – until the ship Isabella, which had these beneficial insects on board, docked at Sydney Cove, there were no bees in Australia at all! Whole dissertations could be written about the importance of honey yielding bees to the ecosystem or agriculture and horticulture – so let's limit ourselves to saying that the Australians came up with another great idea of using coins to tell an important story.
Special features of the coin:
Commemorating the 200th anniversary of the appearance of honey bees in Australia

Legal tender from Niue

Ingenious design and fine finish

Only 1,000 pieces worldwide

Silver purity of 99.9%