If you collect coins and are interested in space, we have a must-have item for you!
A unique addition to your collection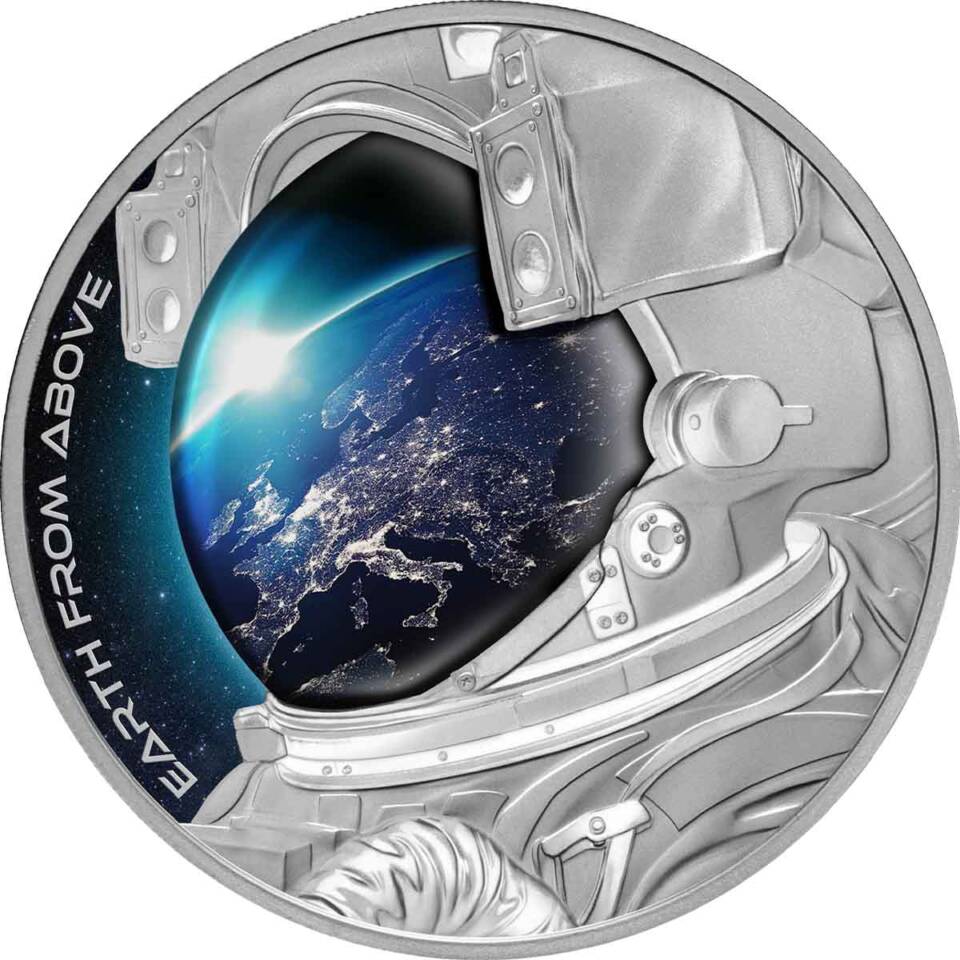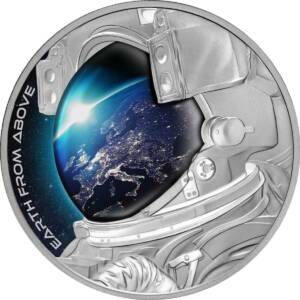 It's hard to pass by this small silver work of art inspired by space travel indifferently. Thanks to the fact that the collector's coin is made of genuine 99.99 silver, it shines like a galactic abyss seen from behind the glass of a space shuttle. Interestingly, a state-of-the-art technique called "lacquer beating" was used in its production, which made its surface appear glassy and reflect light. If you want to buy this amazing piece, be sure to hurry, as its print run remains limited.
The artwork presented on this limited edition silver collector coin depicts the bust of a cosmonaut in a spacesuit, who is looking into the cosmic distance. The use of innovative technology makes the image look extremely realistic, and the surface of the Earth, reflected from the glass of the helmet, looks extremely majestic. Along the left edge of the silver collector's coin runs the inscription – Earth From Above – and when you turn it over, the likeness of Queen Elizabeth II appears to your eyes. If you have always dreamed of seeing our planet from above with your own eyes, this coin can be a substitute for a space expedition!
Special features of the coin:
Includes a certificate of authenticity

On the obverse visible image of Queen Elizabeth II

Product packaged in the original dark case

Eye-catching design

A treat for space enthusiasts