Be prepared today for the release of a coin commemorating the Apollo 17 mission scheduled for 2022. Reserve a beautiful, unusual numismatic coin from the oceanic territory of Niue. Learn more about the intriguing parameters of the collector coin, which has generated considerable interest from collectors on all continents since its first announcements.
The beauty of Earth as seen from space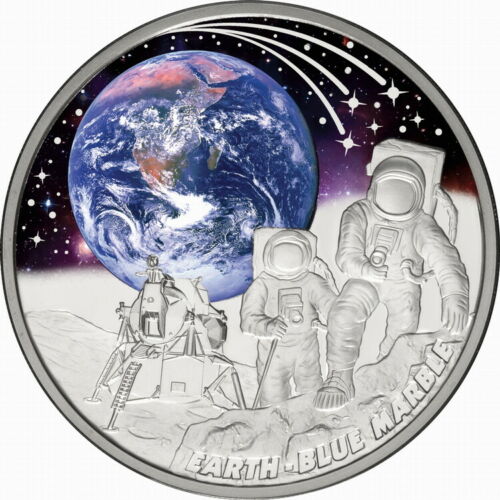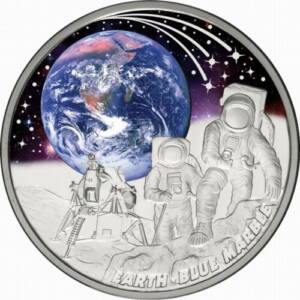 Blue Marble is the name of the first photograph of the illuminated Earth, taken on December 7, 1972 by the crew of the Apollo 17 mission. The name became so popular that it was soon used by NASA, among others.
The coin you are currently viewing features a photograph depicting an exquisitely reproduced Blue Marble against a starry sky. It comes with a depiction of the members of the Apollo mission. Only 750 copies of this "space" numismatic coin were planned to be minted, and 1 ounce of pure silver was used to strike each one. The $1 precious coin will be issued in Niue. The oceanic nation is enhancing the future collecting potential of the coin.
   Special features of the coin:
Blue Marble Coin

1 oz pure silver

For enthusiasts of outer space and space travel

Very attractive reproduction of details

Collector's set with certificate