As a tribute to the world's greatest monuments – a kilogram silver coin featuring Notre-Dame Cathedral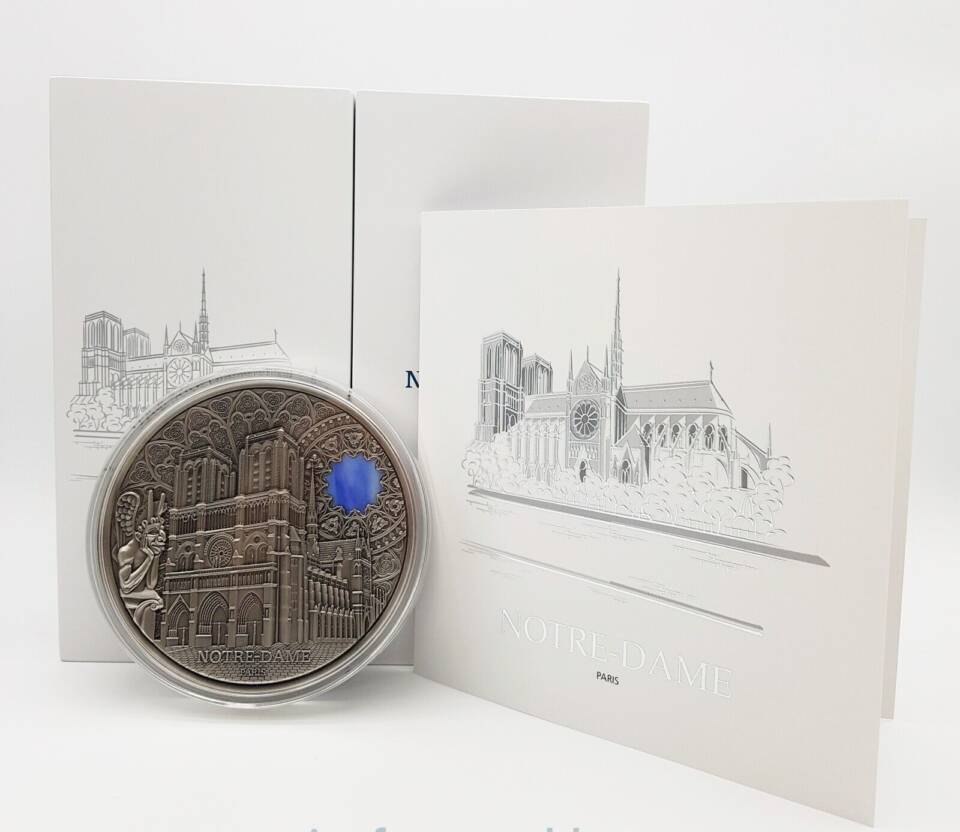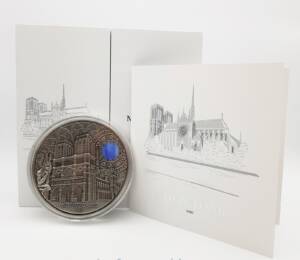 The numismatic coin presents a historic landmark that needs no introduction to anyone. The construction of the Notre-Dame Cathedral in Paris was completed in 1345 – it is undoubtedly one of the most spectacular religious buildings in the world. The cathedral became even more famous after a fire in 2019.
The numismatic piece captivates with its attention to the smallest details – the precision of the engraving, among other things, is striking. In the foreground you can see the cathedral, behind it are strikingly crafted rosettes – one with a spectacular blue accent. At the bottom one can see the inscription "NOTRE-DAME" and "PARIS". The reverse is decorated with intricate rosettes, into which is inscribed a portrait of Queen Elizabeth II and surrounding lettering. The entire coin is finished with strikingly shiny glass.
Special features of the silver coin:
Denomination with a value of $50

Diameter with a length of 100 mm

The weight is impressive and makes it hard to pass by the coin indifferently

Available with a certificate of authenticity

Issued in 2020 in Niue