Niue in the numismatic world is famous for its interesting coin issues, and at Coins From World we never pass by them indifferently. This time, we have an interesting rarity for you – a 2016 gold coin, whose design escapes all patterns. Order today to complete your collection with a miniature work of art.
Temple of art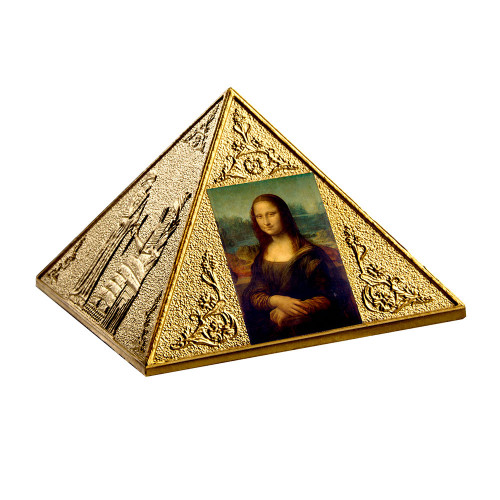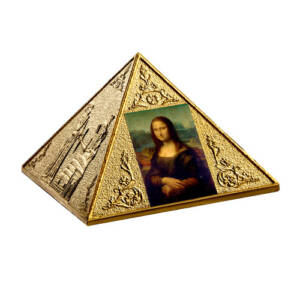 You have to admit that a coin in the shape of a… pyramid is an unusual sight. The inspiration for this numismatic coin came from the iconic Louvre museum. It is in its collection that the paintings that were carefully transferred to the gold coin – Leonardo da Vinci's "Mona Lisa" and the portrait of Francis I by Yen Clounet.
The masterpieces of art were given a worthy setting – not only due to their unique design, but also due to the content (1.5 ounces) and purity (0.9999) of gold. Underneath the coin is the obverse, which features an image of Elizabeth II.
The $100 Pyramid of Niue was issued in 2016, but after a good few years you have a unique opportunity to get it from our Coins From World online numismatic store. Consider it a chance to enrich your collection with a truly unique numismatic coin that looks ornate and is a remarkable investment in precious bullion.
Special features of the coin:
Surprising and remarkable form

Gold purity as high as 0.9999 (1.5 ounces)

Coin with famous paintings

A valuable and rare coin from 2016

Unobvious country of issue – Niue