If you want to enrich your numismatic collection with an exceptionally rare coin that was issued in an unprecedented, very small number of pieces, an opportunity to do so is just emerging. Invest in a Niue-issued specimen depicting the bagged wolf that once lived mainly in Tasmania.
One of 75 coins worldwide could be yours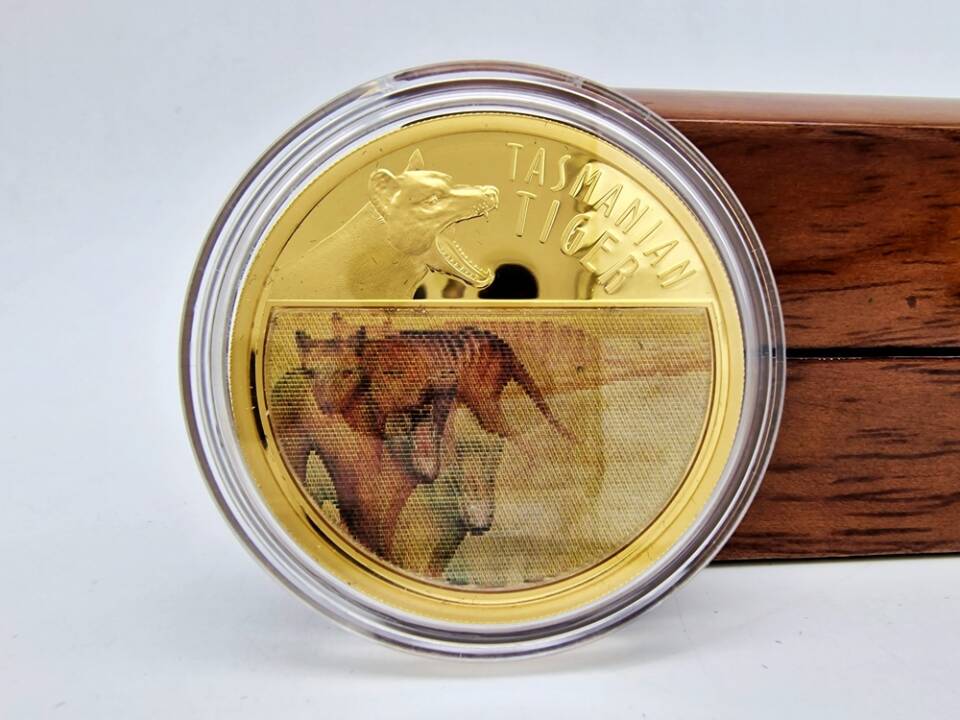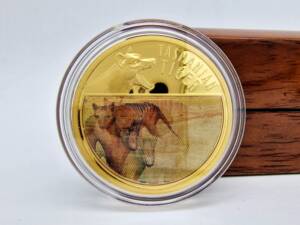 The uniqueness of this coin is primarily determined by the mintage of only 75 pieces distributed worldwide. The mere fact of owning one of them makes your collection one of a kind, and the value of the numismatic coin purchased from our store will only increase over time. This is a true white raven, so having it in your collection will make you feel special.
Issued on the island of Niue, the coin depicts the Tasmanian wolfhound – a predatory marsupial that lived in Tasmania years ago. It is an extinct species that ended its life in the first half of the 20th century. The numismatic coin presents it in a spectacular way, as it used a lenticular technique that gives the impression of movement when the coin is turned.
The extinct animal was applied to the obverse divided into two parts. Its upper area, which occupies about 1/3 of the composition's surface, depicts the open mouth of the Tasmanian wolfhound and is made using standard embossing technology, while the lower part shows the mammal's entire silhouette using lenticular technique. The obverse bears the bust of Elizabeth II.
Special features of the coin:
Coin partly made in lenticular technique

Composition depicting an extinct Tasmanian wolfhound

Supplied in a thematic, stylish packaging

Numismatic coin issued in only 75 pieces

Queen Elizabeth II on the reverse side