In particular, this coin from Mongolia, that you have just been presented with and which you can order, fascinates with its intriguing concept – although its material and collector's value should not be underestimated. You will find that it is unique and, for many reasons, worth having, just like the other pieces from the "Clockwork Evolution" collection.
Half-living, half-mechanical bee on the coin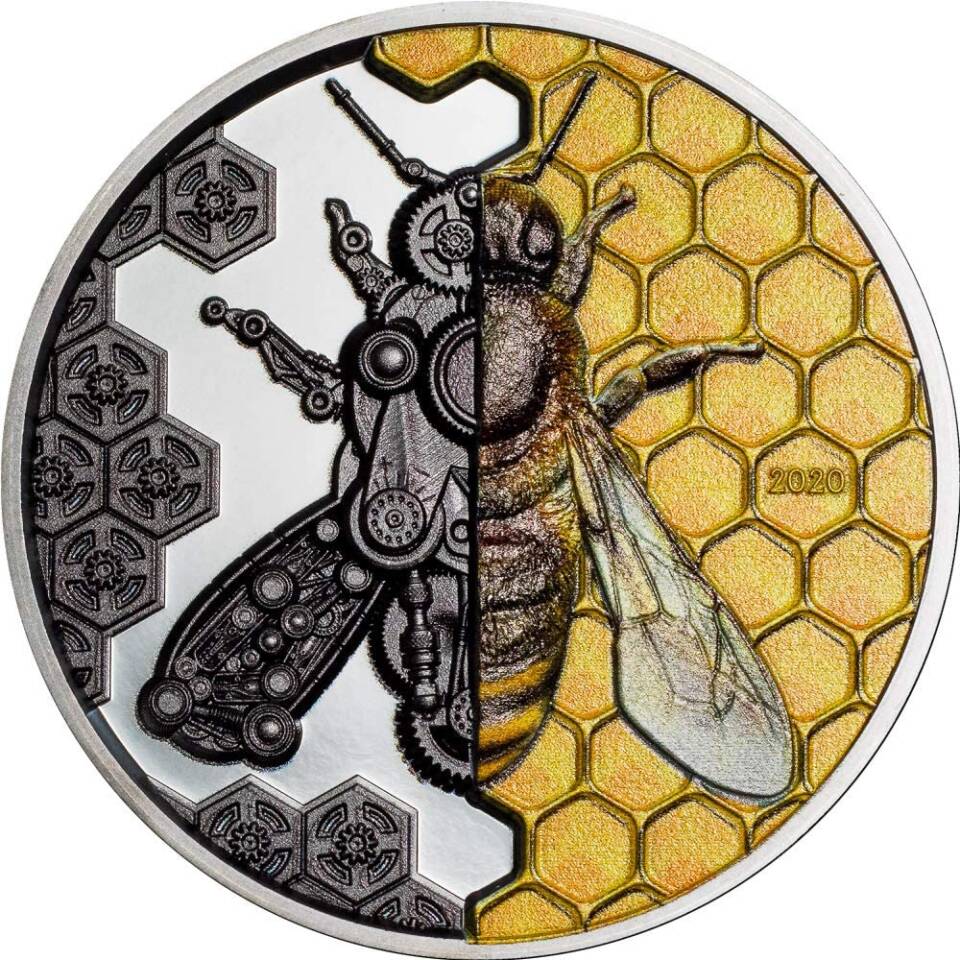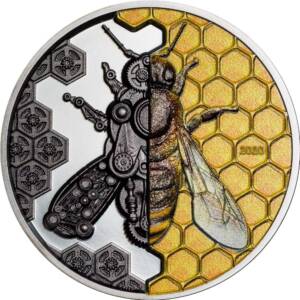 The most notable feature of the coin that opens the Clockwork Evolution series is the difference between the "natural" and "mechanical" sides of the reverse. More than 93 grams of pure silver were used to make the numismatic coin with the bee, while the techniques used (including Smartminting) resulted in a multi-layered, complex, colourful end result. The variety of details goes hand in hand with ingenuity at the stage of designing and minting the coins.
A mere 999 such coins were produced, and let us emphasize that they constitute the initial phase of a larger collection. They make us reflect on the future, because without bees the world cannot function normally.
Special features of the coin:
Ingenious "division" of the reverse

The opening of the Clockwork Evolution collection

As much as 3 ounces of pure silver

Combination of modern engraving and decoration techniques

Limited 2020 issue