Who said that a long-eared hedgehog silver coin is a bad idea for a coin theme? We present numismat straight from Mongolia, issued in 2012.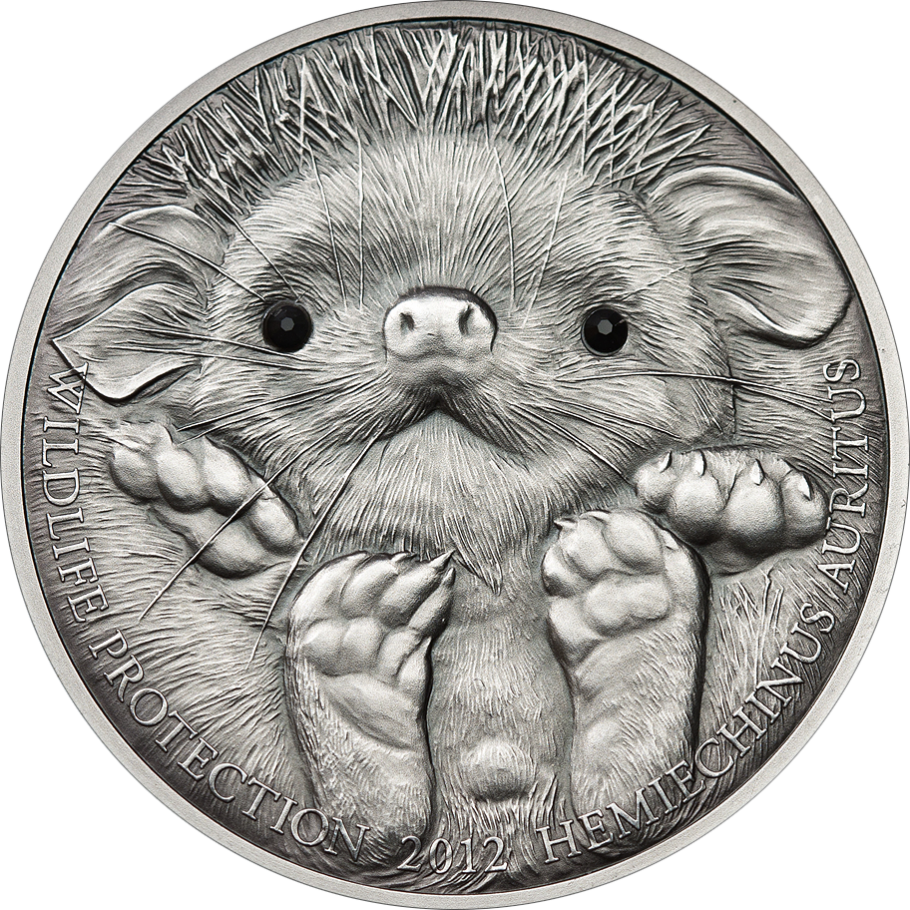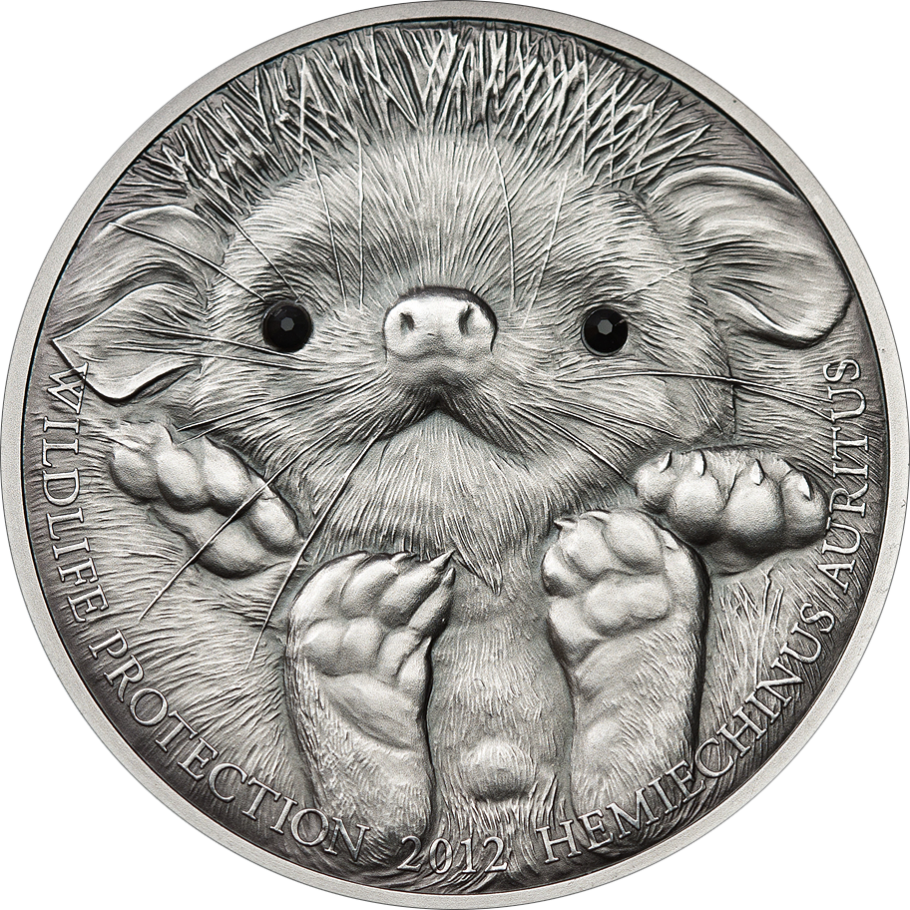 Admiration for details
It's impossible not to appreciate its exceptional craftsmanship. Delicate details leave no doubt – someone put a lot of heart in his work to make the final result so special. The creators decided to put the antique finish stamp. They also managed to get an interesting effect by combining high-quality (999/1000) silver coin with Swarovski crystals. What's more, the coin itself weighs 31.1 g, because each of the 2,500 issued copies contains 1 ounce of silver. Face value of 500 tugrik leaves no doubt – it is a coin from Mongolia.
And what about the main theme of the coin from 2012? A long-eared hedgehog is a bit smaller than the hedgehogs we are used to. It lives in Mongolia, but also in such countries as Russia, Egypt or India. It is distinguished by extremely sharp senses – smell and hearing. It can hide from the danger and survive for a long time without water and food.
Special features:

  Rare coin from Mongolia

  Relatively small mintage from a few years ago

  The long-eared hedgehog depicted with care for the smallest details.

  A unique souvenir for lovers of Asian flora and fauna in silver coin

  The set includes a luxury box and certificate

  MONGOLIA WILDLIFE PROTECTION SILVER COIN
 In the series "Wildlife Protection Silver Coin" you can find:


  Mongolia 2007 WILDLIFE PROTECTION GULO GULO

  Mongolia 2011 WILDLIFE PROTECTION URAL OWL

  Mongolia 2012 WILDLIFE PROTECTION LONG-EARED HEDGEHOG

  Mongolia 2013 WILDLIFE PROTECTION ARGALI – OVIS AMMON

  Mongolia 2014 WILDLIFE PROTECTION MANUL

  Mongolia 2015 WILDLIFE PROTECTION CAMPBELL'S HAMSTER

  Mongolia 2016 WILDLIFE PROTECTION SAKER FALCON

  Mongolia 2017 WILDLIFE PROTECTION SABLE

  Mongolia 2018 WILDLIFE PROTECTION WILD BOAR – SUS SCROFA

  Mongolia 2019 WILDLIFE PROTECTION