Meteorites – the rocks from the space – have now been commemorated with a special collection of silver coins. Enjoy the uniqueness of meteorites inserted in pure silver!
The reverse of this coin shows the image of wanderer riding a camel. The man is looking at the sky, which is bright and full of stars. He is also observing a meteorite falling down into a dune. In the background one can see the landscape typical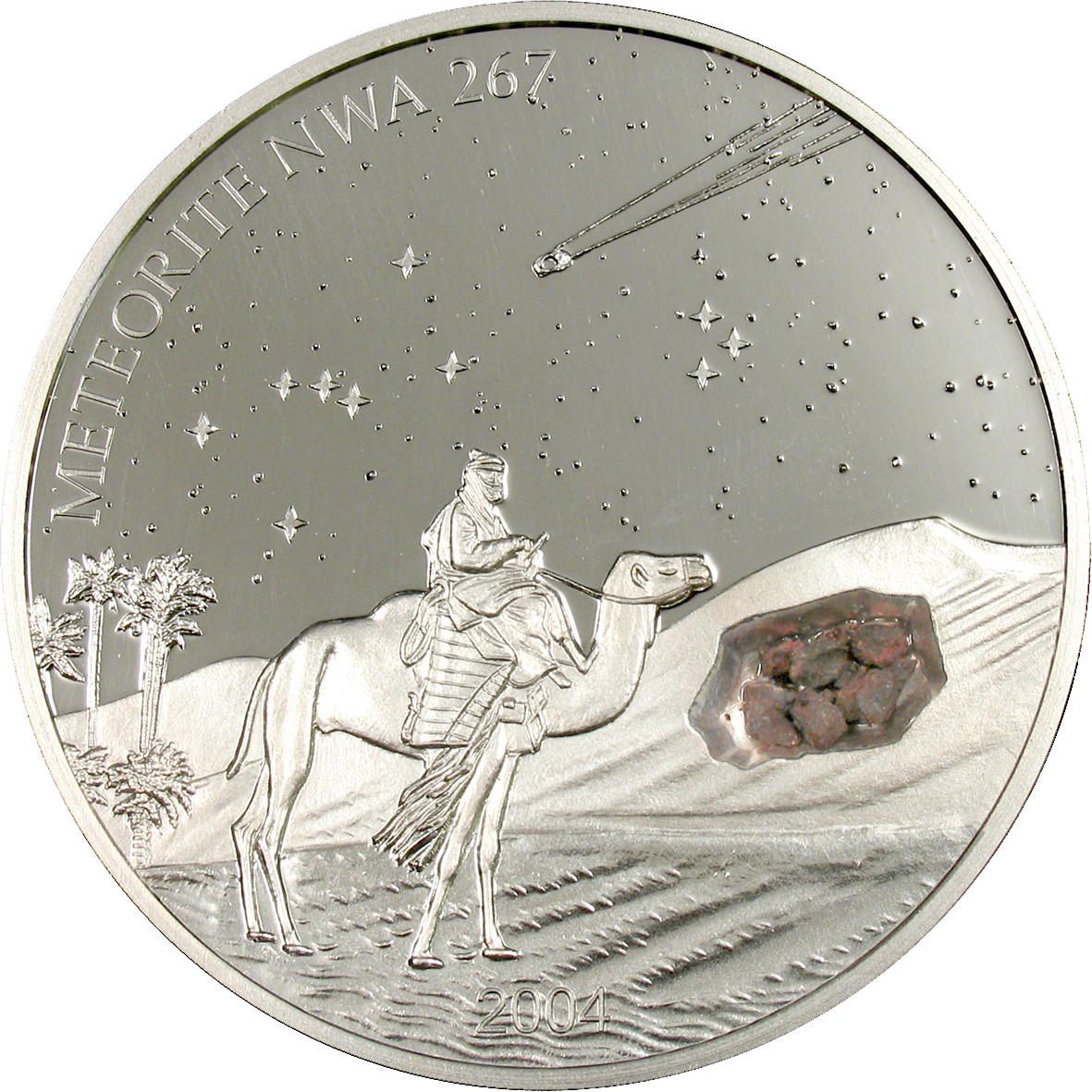 of Africa – sand and palms. On the right, there is a piece of meteorite inserted.
The obverse of the coins shows the emblem of the Republic of Liberia with the inscription "The Love of Liberty Brought Us Here" and the face value of the coin – 10 dollars.
Each coin is delivered in a separate decorative box and includes a Certificate of Authenticity.
Due to its uniqueness and astonishing beauty of the meteorite, the coin has been claimed to be a real treat for coin collectors!
Special features:

  A stunning release by Liberia!


  Silver coin with real Meteorite NWA (North West Africa) 267 (Registered Fall Number) insert


  Face value – 10$


  The coin was made of 2 oz / 62.2 g of .999 pure silver

  Worldwide mintage – up to 999 coins


  The coin is housed in elegant, wooden box. A Certificate of Authenticity is included