In the 1970s, thousands and nowadays hundreds of thousands or even millions of Pride participants loudly reiterate demands for equality regardless of gender identity or sexual orientation. In 2022, a historic collaboration between the UK Royal Mint and London's LGBTQ+ community took place, and one of the results is the gold collector coin you're looking at right now. Order it now via Coins From World – your online numismatic shop.
An exclusive gold commemorative coin dedicated to the LGBTQ+ community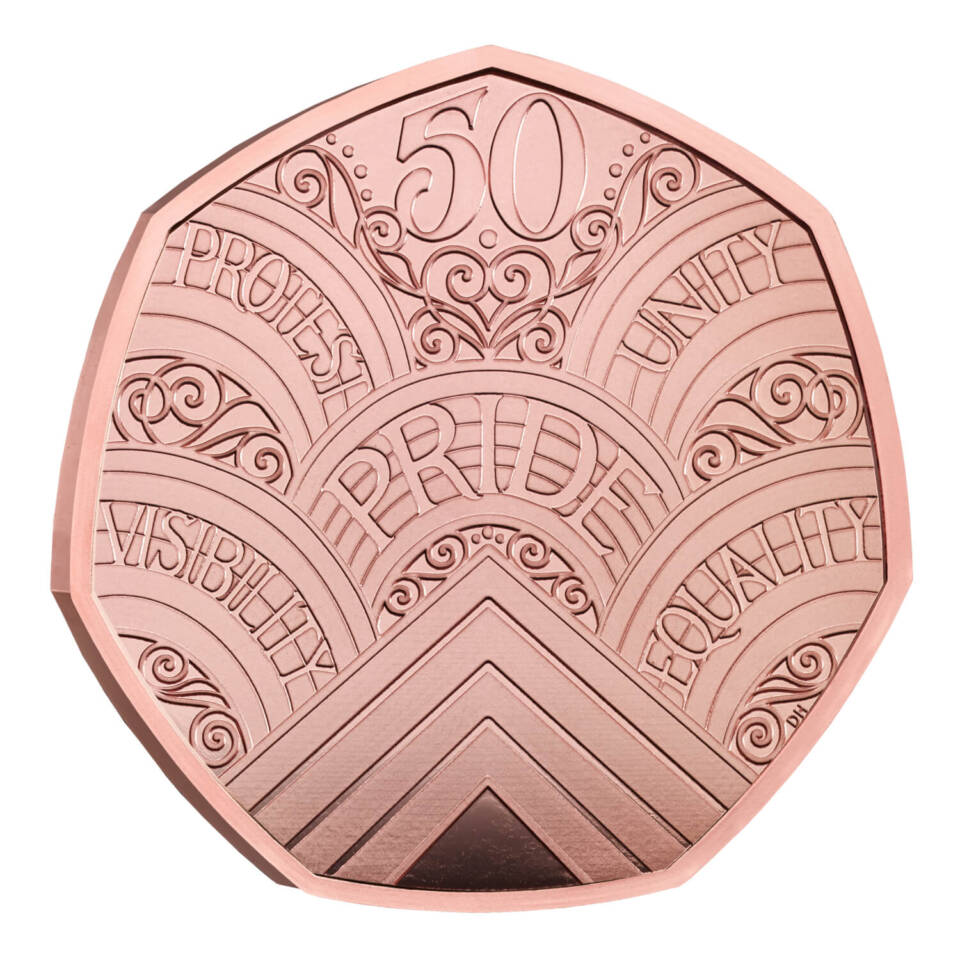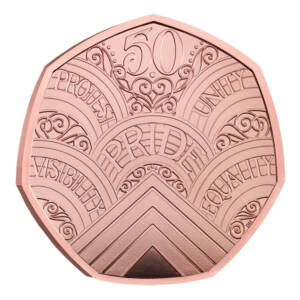 The mintage of this coin is estimated at 200, with a maximum of 260 pieces. Each coin consists of half an ounce of gold, 916.67. Despite the seemingly modest face value of 50 pence, this is a coin that cannot be ignored.
Already the design of the reverse, for which the London artist Dominique Holmes was responsible, attracts attention with its intriguing use of retro motifs and, of course, the rainbow, as well as gender equality slogans. This is the first such commemorative coin designed to celebrate and publicise the 50th anniversary of the first Pride in London. It is hard to believe that half a century has passed since the first LGBTQ+ parade in the UK capital. On this occasion, a half ounce of gold seems a respectable form of commemoration, and the numismatic value of this variant is further enhanced by the limited mintage.
See for yourself how Royal Mint UK supports the LGBTQ+ community, and if you're looking to add an interesting historical numismatic piece to your collection – don't hesitate to order through Coins From World.
Special features of the coin:
Half ounce of .916 gold
A collaboration between the Royal Mint and the LGBTQ+ community
Only 200 (260) pieces in issue
To commemorate the 50th anniversary of London's first Pride Parade
The unique and distinctive design by Dominique Holmes