The Elton John phenomenon goes beyond the musical sphere. The popular "Rocket Man" impressed throughout the years with his stage creations, among other things. Today his legend is highlighted by special collector coins from the Music Legends series. Is it worth investing in them?
Rocket Man and his coins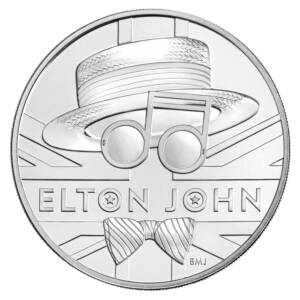 The design of an entire collection of coins dedicated to Elton John has received his personal approval. This is an excellent gift for fans and, above all, numismatics worth keeping in mind when investing in a collection.
Copper-nickel is the alloy that is used to strike coins like this one. It weighs just over 28 grams and is over 38 mm in diameter. Bradley Morgan Johnson is responsible for the design. This is quite a treat for anyone who loves Elton John's work, but also non-obvious coins in collectible, limited editions.
Special features of the coin:
Coin commemorating Elton John

Made of copper-nickel

Exciting design by The Royal Mint

Non-circulating coin – collectible

An inspiring gift for pop music fans