The legendary Elton John is a multifaceted musician who has delighted and inspired for decades. In 2020, The Royal Mint issued a series dedicated to the musician – in the form of gold, silver and cupro-nickel coins. Some of the latter received commemorative packaging with the image of the iconic artist. The version you order here was limited to 15,000 copies worldwide.
Fan edition of coins with Elton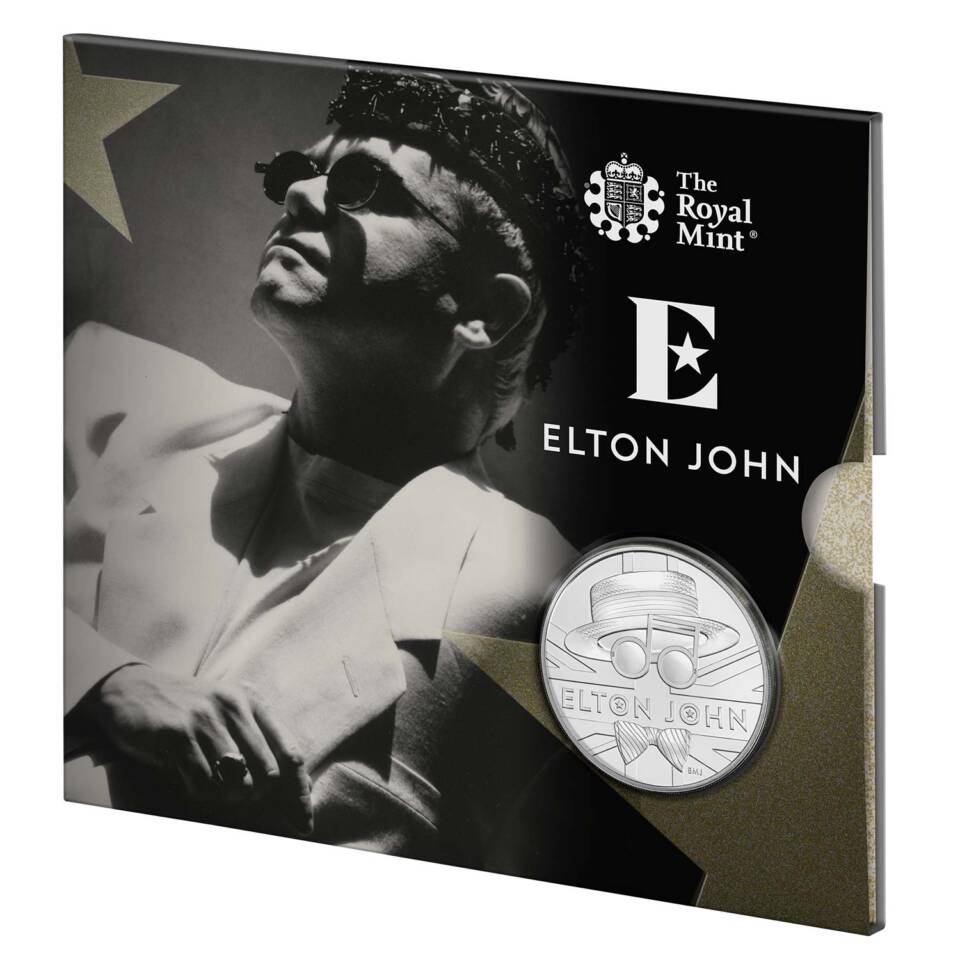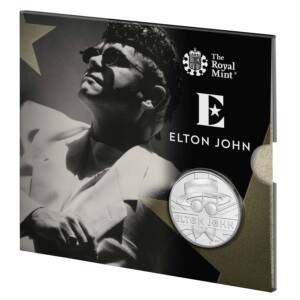 The numismatic coin presented here is not one of the most expensive, yet it is both limited and magnificently made. Does one need more encouragement to make a gift to an Elton John lover in this way?
The Music Legends series delights not only with silver and gold coins from strictly limited series. The copper also allows the beauty of the British Royal Mint's design to show through.
Special features of the coin:
Edition for Elton John fans

Image of the artist on the packaging

Only 15,000 such sets

Attractive design and minting in copper nickel

Renowned manufacturer – The Royal Mint