"Ziggy Stardust…", the so-called "Berlin Trilogy", "Space Oddity", "Blackstar"… there aren't enough fingers on both hands to list all of David Bowie's iconic, groundbreaking and thrilling albums. A music legend – as a legend is – deserves to be commemorated, and The Royal Mint has taken care of that. In turn, we – Coins From World – take care to provide the most interesting numismats on the market, so our offer could not miss a limited series with David Bowie.
Gold Bowie (not only) for fans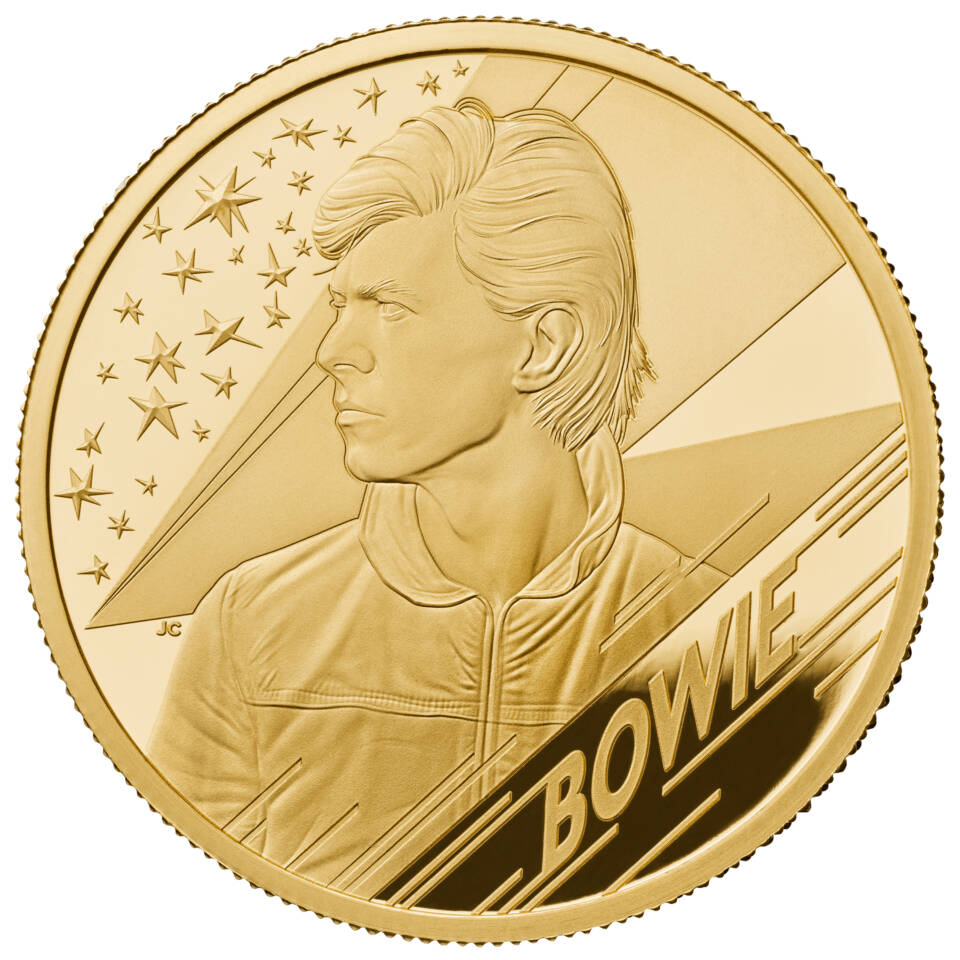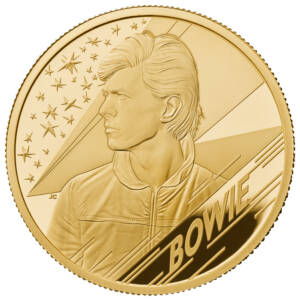 If you're looking for an exclusive gift for a David Bowie fan, or you collect numismats whose value on the market can only increase – check out the next installment of the Music Legends series. The Royal Mint decided to transfer some of the biggest icons, such as the band Queen or the one and only Elton John, to coins.
David Bowie's image fits the collection's premise, and the making of the limited edition of 1,300 pieces in ¼ ounce gold exemplifies quality, beauty and ingenuity. The standard proof, commemorative packaging and purity of the bullion entice you to buy at Coins From World – don't delay!
Special features of the coin:
A unique tribute to David Bowie

Extremely precise workmanship

Collectible packaging for fans

Nearly 8 grams of pure gold

Mintage limited to 1,400 pieces