Captain America is popular around the world – as is the entire Marvel universe and the series of films about members of the Avengers. So it's no surprise that the iconic characters from comic books and movies have found their way onto coins. Coins that are valuable, rare and… available in the Polish online numismatic store: Coins From World.
Captain America of Fiji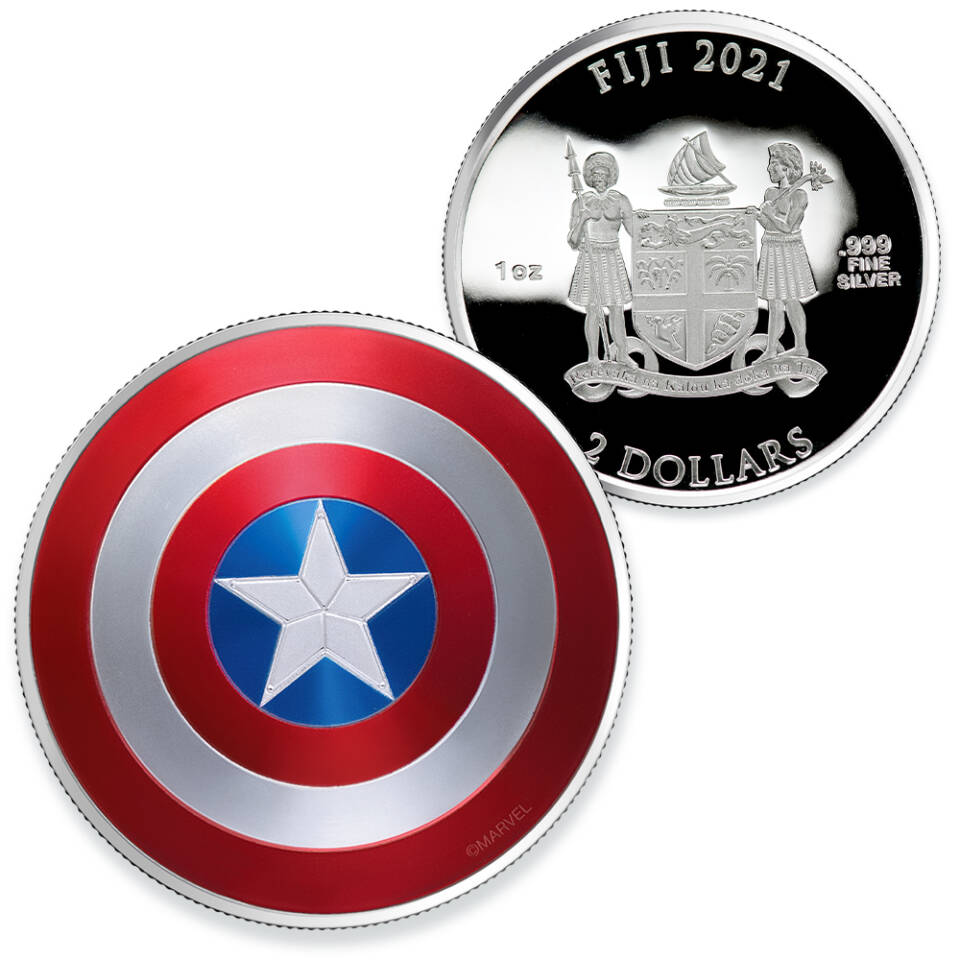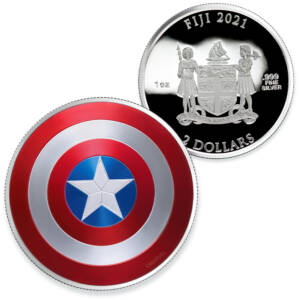 To be more precise: on the coin you will not find Captain America's likeness, but… his iconic shield in red, white and blue colors. The collector's box (perfect for a gift for a fan) contains a numismatic coin, which not only in color and motif, but also in shape corresponds to the original superhero's shield, well known from the Avengers series.
The coin itself was issued by Fiji, in a number of only 2,500 copies. It contains 1 ounce of pure silver, and its value is also enhanced by the special occasion of the release. This is the 80th anniversary of the publication of the first comic book featuring Captain America. The collectible numismatic coin is licensed by the Marvel brand.
Special features of the coin:
Marvel license

1 oz. silver

Shield-shaped coin

Only 2,500 copies on the market

Issued to celebrate 80 years since the premiere of the Captain America comic book