The ninth coin of the Year of the… Lunar issued in 2020 could honor only one sign from the Chinese zodiac – the rat. Find out what the characteristics of those born at this time are, and most importantly, what makes the next Fiji numismatic coin in the Coins from World range stand out.
Year of the rat with green pearl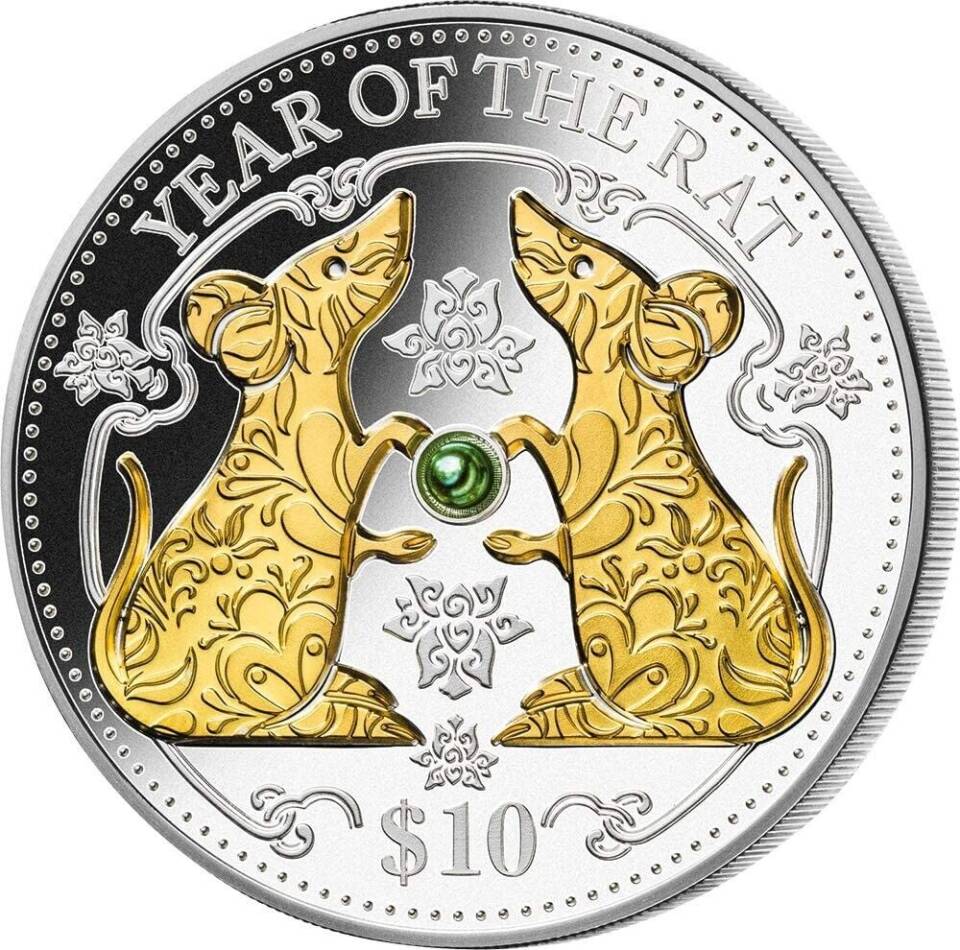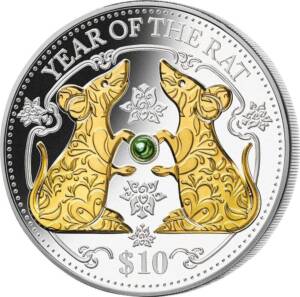 The coin, minted from 1 ounce of pure silver, was decided to be decorated with a beautiful green pearl. The nobly designed reverse is full of details that required special precision and expertise from the engravers. The result is, as with the other numismats in the Lunar series, magnificent. The designers' idea was further enhanced by the use of gilding on the images of rats, which, facing each other, hold a green pearl.
Falling every 12 years, the year of the rat marks those born in it with instinct, savvy, ambition and versatility. It is therefore a good sign for success and leading an entrepreneurial life.
Special features of the coin:
Combination of 1 ounce silver and green pearl

The motif of the Chinese year of the rat

Exceptionally noble aesthetics

Gold plating to deepen the effect

Limited mintage to 8888 pieces