For fans of the Marvel universe, Natalia Romanova is simply the "Black Widow", whose role on the big screen is played by Scarlett Johansson herself. Ronin's wife became the (super)heroine of an interesting numismatic coin from Fiji. And since this is the case, the collector's coin could not be missing from our offer.
A coin for fans of Marvel and… Scarlett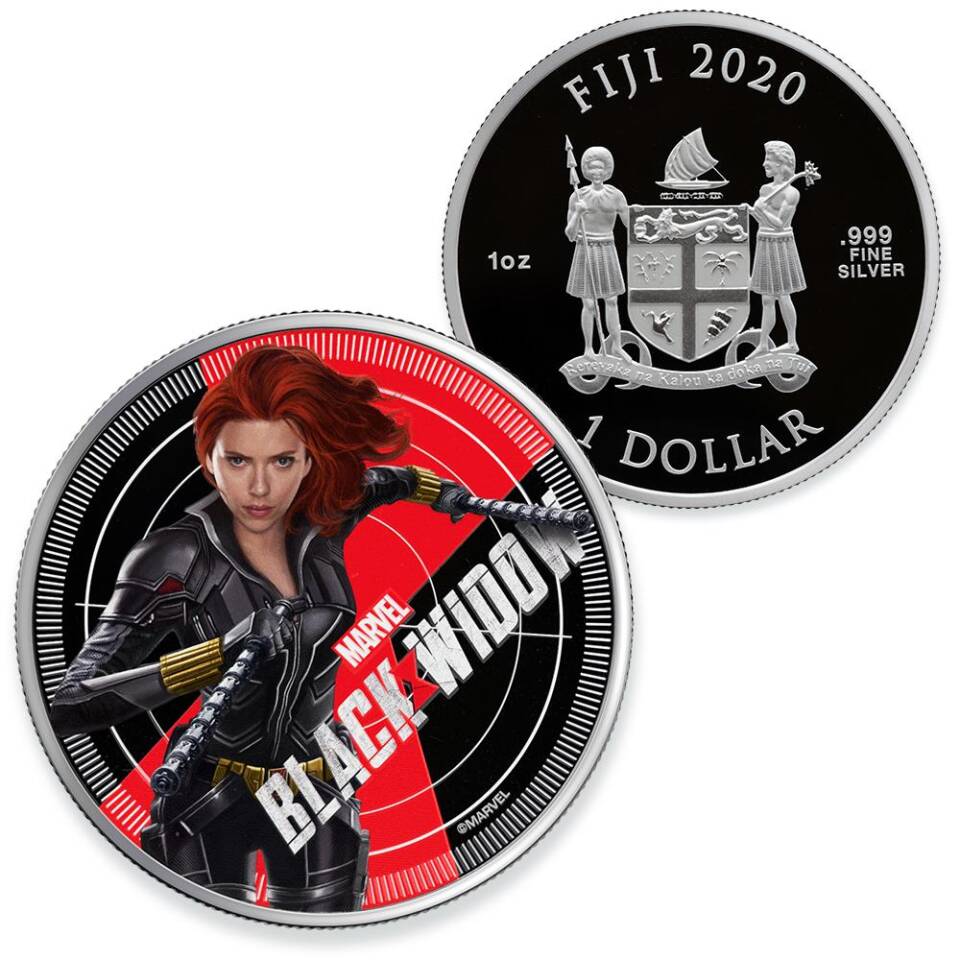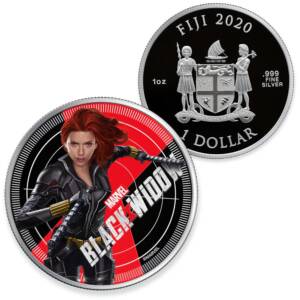 Yes, yes. It only takes one glance to recognize the image of Black Widow with Scarlett Johansson's face. The heroine of Avengers or Captain America movies appears on each of 2500 issued copies.
The Perth Mint has taken care of the quality finish – a combination of a colorful, modern reverse with a traditional obverse. In addition to its strictly pop culture and collector value, the numismatic coin contains one ounce of pure .999 sterling silver. Better take advantage of the opportunity – the Black Widow is, after all, adored around the world!
Special Features of the Coin:
An unusual coin from the Marvel universe

Only 2500 copies worldwide

A collector's set for fans of the Avengers series

Each coin contains pure silver

Very modern and surprising design