Few fictional characters in pop culture can match the popularity and recognition of Spider-Man. The spider superhero has become the inspiration for a collector coin issued by Oceanic Fiji. The thing is, the shape of the numismatic coin differs from the usual form. See for yourself why you should choose this novelty coin from the Coins From World online store.
Silver Spider-Man Mask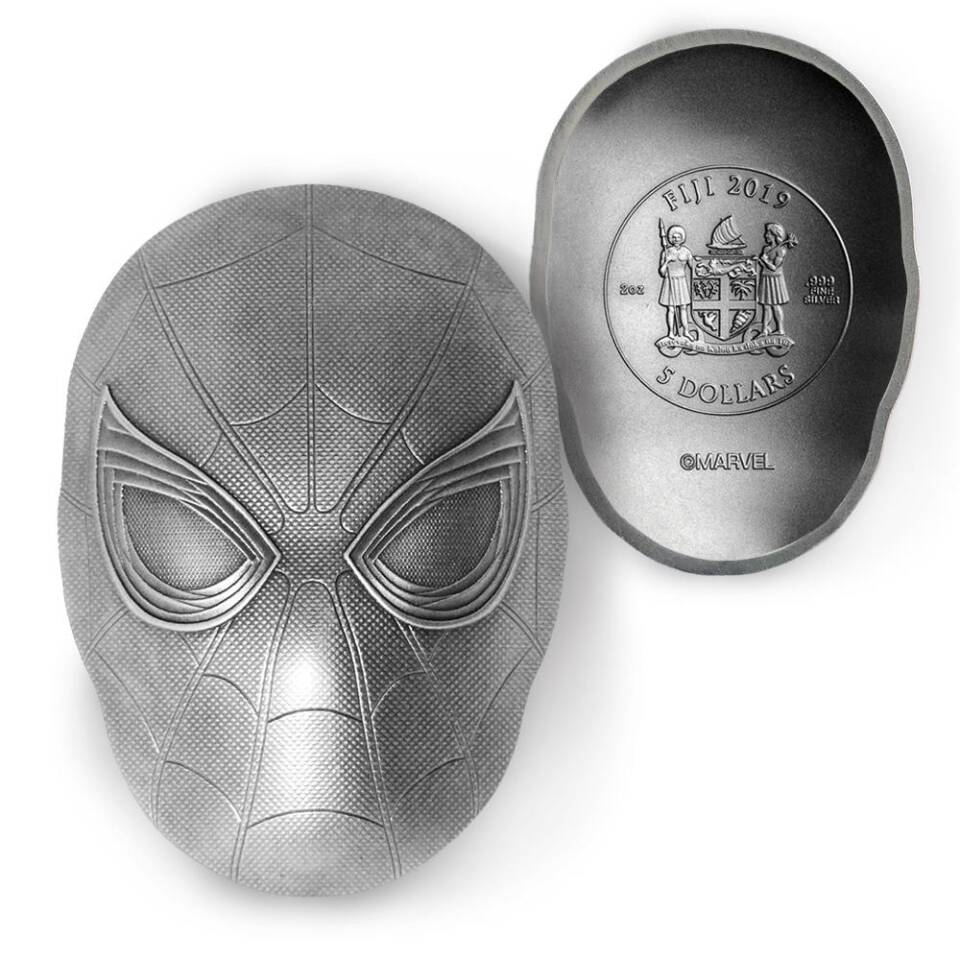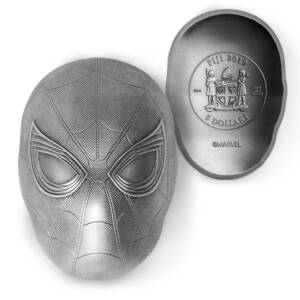 As an alternative to the traditional coin form, The Perth Mint has prepared exactly 5,000 pieces of miniature Spider-Man masks for the issuer (Fiji). Each is made from 2 ounces of .999 sterling silver and impresses with the precision of detail.
This is a unique and valuable gift for any fan of Spider-Man, especially since it has a lot of collector potential.A big plus is the aesthetically pleasing patina finish design (Antiqued Relief), which combined with the pop culture theme makes for a very interesting effect.
Special features of the coin:
Coin in the shape of a Spider-Man mask

Comes with an elegant box

2 oz. pure .999 silver

Numismatic coin from the oceanic Republic of Fiji

Antiqued Relief Effect