The Perth Mint is famous for its unusual numismatic items, such as silver Coca-Cola caps. Thus it is not surprising, that on the order of the issuer from Fiji the mint produced coins in the shape of… Iron Man's mask. Order one if you love the Marvel universe or you simply want to invest in an intriguing numismatic collector coin with potential!
Silver under the mask of Iron Man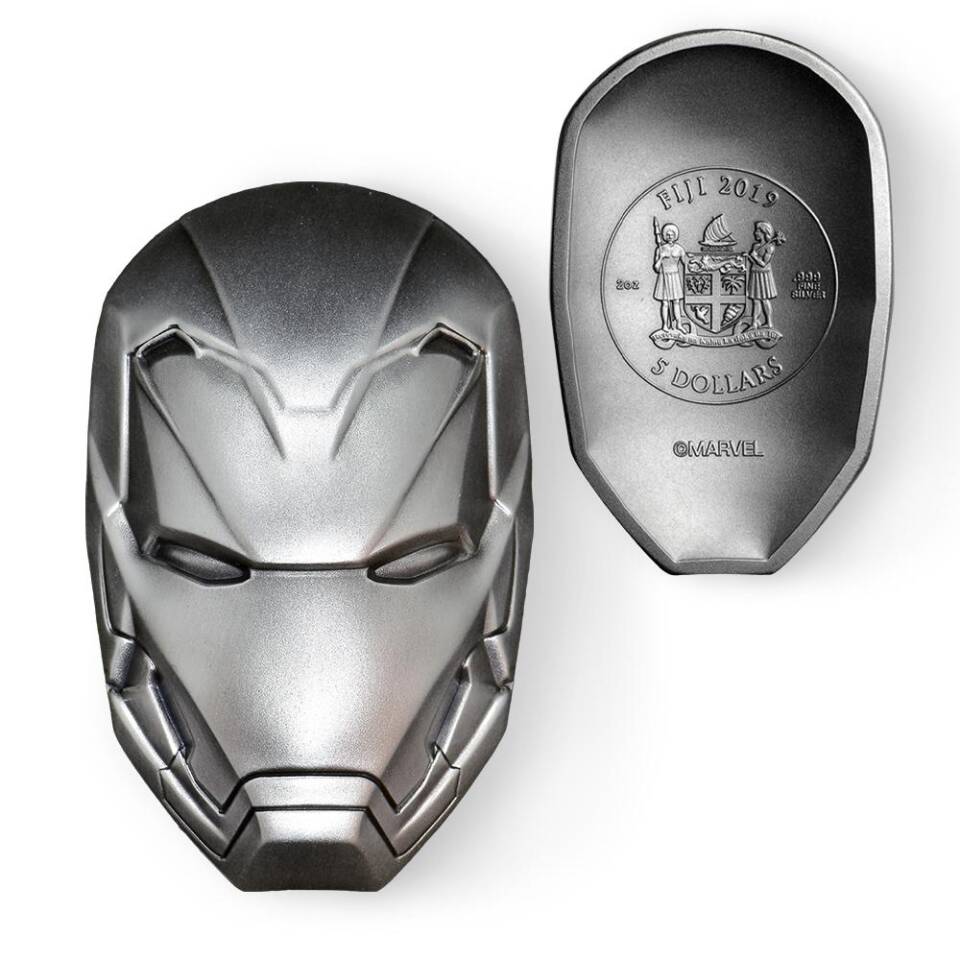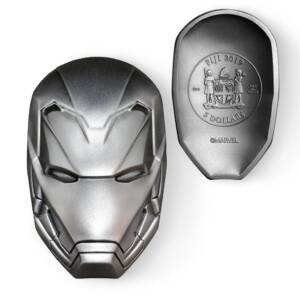 Tony Stark, or the superhero known as Iron Man, has been reappearing in the pages of comic books since the early 1960s. In the Marvel movie universe, he is one of the key characters of the Iron Man or Avengers series of films, played by Robert Downey Jr.
It is this superhero who has been immortalized in 2019 collector coins issued by the Republic of Fiji. The 5-dollar numismatic coin resemble miniature Iron Man masks, and they come packaged in a collector's box designed just for enthusiasts of the Marvel universe.
Special features of the coin:
2 oz .999 silver

Unique coin shape

Limited mintage of 5000 pieces

A genuine Marvel product of The Perth Mint

Precious collector coin from Oceania