A scallop shell brings back memories of a good dinner or an exotic vacation, but from now on your associations will be numismatic as well. All thanks to the Castaway Seashells series from Fiji. The coin we're offering is made from 1 ounce of silver and reproduces the shell in minute detail.
Silver shell from the end of the world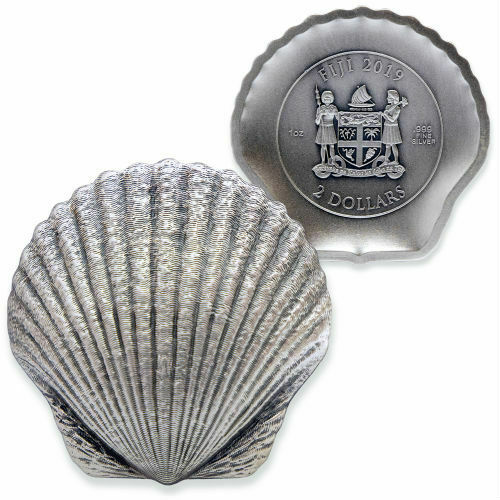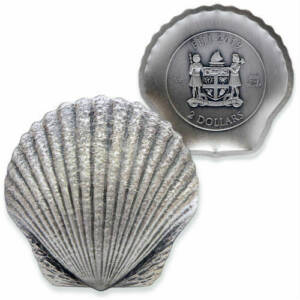 1 ounce of silver, meticulous craftmashift and a design that will surprise those who prefer more traditional minting – that is, in a nutshell, another unusual numismatic coin issued by the Central Bank of Fiji in cooperation with The Perth Mint. Professionals in the field of non-standard coins have once again proven their skills. Significantly, only 1,000 pieces containing this much precious bullion (.999 purity) were created. Take advantage of the fact that the coin is available in the Polish online store.
Special features of the coin:
Numismatic coin in the form of a scallop shell

Pure silver – as much as 1 ounce in each piece

Stylized box and certificate of authenticity

An interesting gift or investment idea

Official currency of the Reserve Bank of Fiji