According to the Chinese horoscope, 2019 is the year of the pig (a.k.a. the boar), which marks the end of the 12-year zodiacal cycle. It's a time of recapitulation, positive vibes, but also new challenges that require focus and commitment. It's also a great opportunity to issue a commemorative collector coin, as we do every 12 years.
Year of the Pig in Lunar series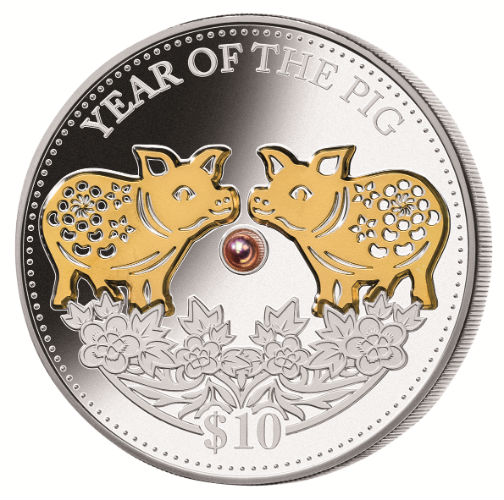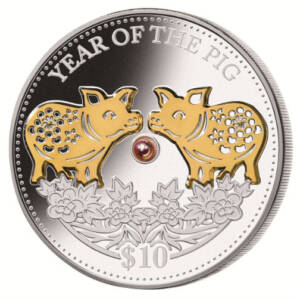 The 1 ounce silver collector coin was minted in a mintage of only 8888 pieces. Its special feature is a pink pearl. Selective gold plating adds a noble and luxurious touch to the whole.
It's a valuable and exclusive gift for those born in the year of the pig (i.e. 2019, 2007, 1995, 1983, 1971, 1959 or 1947) or an excellent investment in a coin issued by Fiji as part of the prized, sought-after Pearl Lunar series. The mirrored stamp, the color scheme, the refinement of the details – all these elements add up to an attractive numismatic design that you can include in your collection with Coins from World.
Special features of the coin:
Pearl Lunar edition from Fiji

Special for the Chinese Year of the Pig

Exactly 8888 pieces on the market

An interesting idea for a valuable gift

A wealth of symbolism and masterful details