It's not easy to get to the Cook Islands, but when you do, the experience is unforgettable. It's also not something to take for granted to include Polynesian coins in your collection, but once you do – you can feel satisfaction and hope for further appreciation. Discover a unique 2023 numismatic coin that impresses with every detail of workmanship!
Nordic Gods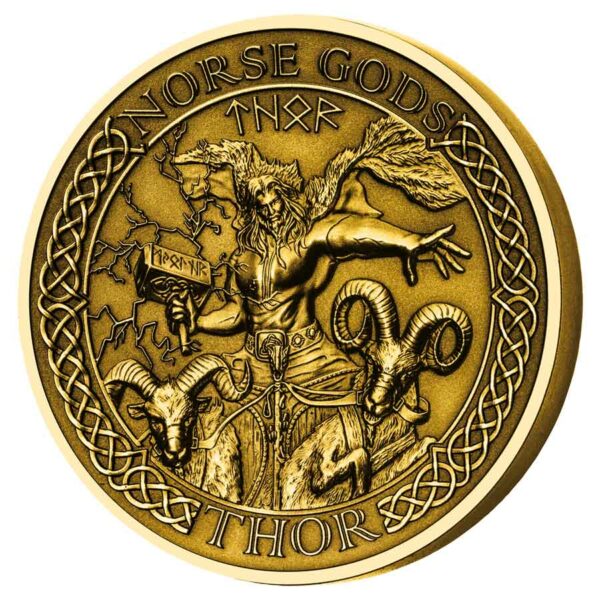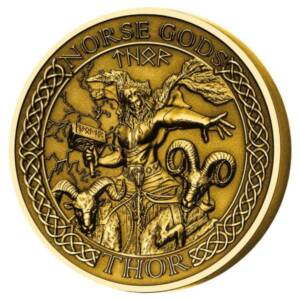 The latest collection issued by the Cook Islands takes as its theme the gods known from Norse mythology – and since this is the case, it's clear that there had to be a special place for Thor in such a series. The superhero from the Marvel universe is, of course, modeled on Thor, or Donar (in Old High German beliefs) – the god of thunder and lightning. His trademarks – along with a red beard or iron gauntlets – are, in Norse beliefs, a hammer (Mjolnir). It is from Thor's name that Thursday is named – in Danish, Swedish, Norwegian, Faroese, German, Icelandic or English, among other languages.
On the coin from the Norse Gods series, Thor is rendered in dazzling high relief. The gilding adds special definition to the details, while the aging of the obverse and reverse creates a spectacular visual effect. Each coin contains 1 ounce of .999 gold and – worth special mention – only 49 copies were made. One of them can be yours – don't delay and place your order through Coins from World.
Special features of the coin:
Very limited coin – only 49 pieces in issue

Spectacularly detailed depiction of Thor

High relief coin

1 oz. pure gold

New series from the Cook Islands dedicated to the Norse gods