This coin is a continuation beautiful series of the Masterpieces of Art.
A numismatic masterpiece, made of 3 oz / 93,3 grams of pure silver 999 with authentic swarovski crystals inlaid in this 55 mm coin, issued by Cook Islands.
    Contains 3 oz / 93,3 grams of .999 fine Silver.

    Coin embellished with 16 Swarovski crystals

    Coin comes in a beautiful black box with a COA.

    Strict limited mintage of only 1644 coins.

    Obverse: Effigy of Queen Elizabeth II, "Cook Islands", and the legal tender value of 20 Dollars.

    Reverse: A very high quality rendition of The Annunciation – Philippe De Champaigne

 
.
History: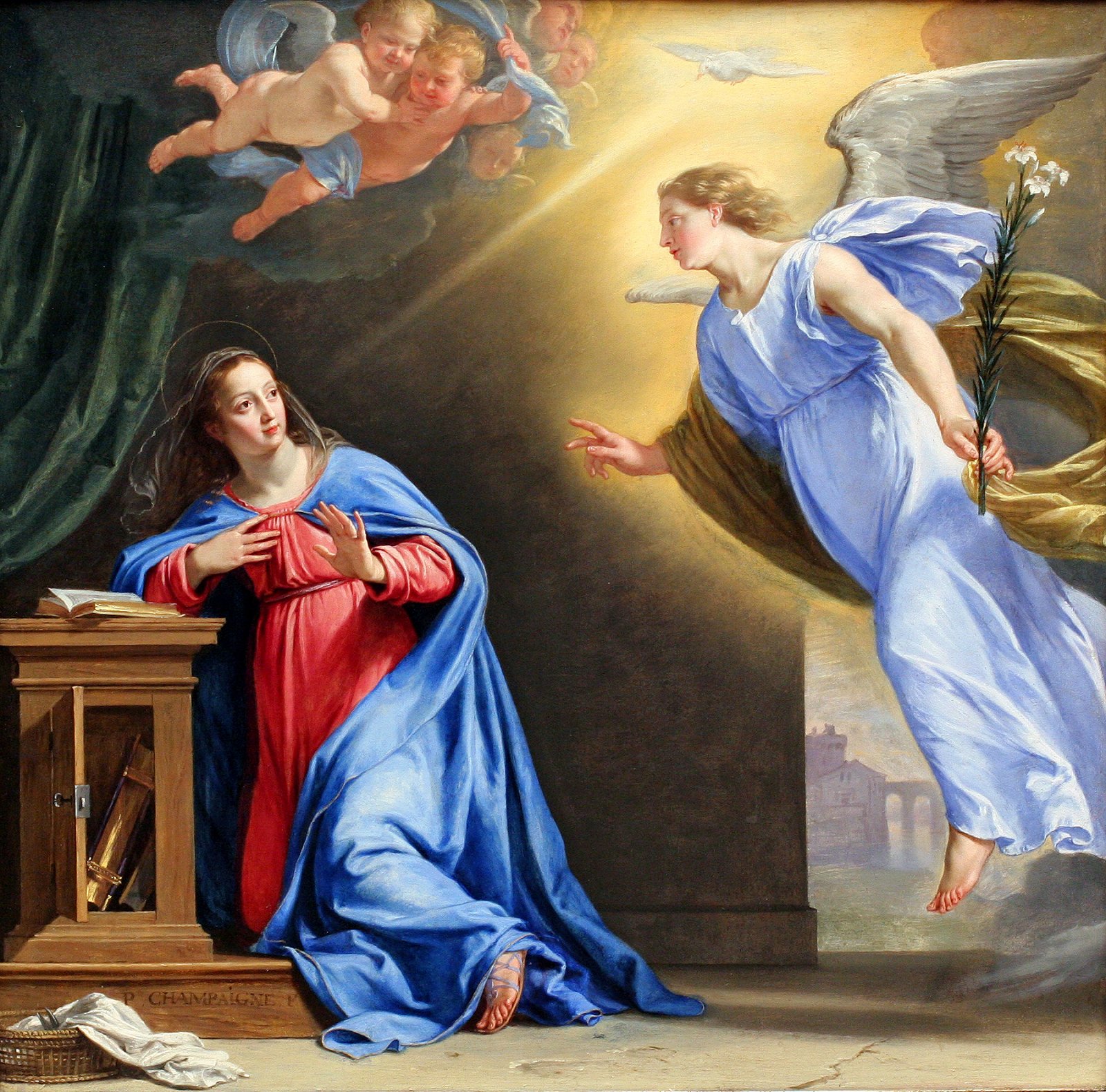 The Annunciation – Philippe De Champaigne
Year 1644
.
This painting illustrates the moment in St Luke's Gospel when the Angel Gabriel tells Mary that the Holy Spirit, symbolised by the descending dove, will cause her to bear the son of God. Champaigne painted at least eleven pictures on the same theme. This is a late version, in which the studied composition, with the figures of the Virgin and the Angel involved in a silent dialogue, conveys a great sense of dignity and monumentality. The painting was probably made for the church of Saint Catherine-de-la-Culture in Paris, being listed among the parish's possessions after the French Revolution. The painting was acquired by the 4th Marquess of Hertford in 1845, at the sale of Cardinal Fesch in Rome.