This coin is a continuation beautiful series of the Masterpieces of Art.
A numismatic masterpiece, made of 3 oz / 93,3 grams of pure silver 999 with authentic swarovski crystals inlaid in this 55 mm coin, issued by Cook Islands.
    Contains 3 oz / 93,3 grams of .999 fine Silver.
    Coin embellished with 16 Swarovski crystals
    Coin comes in a beautiful black box with a COA.
    Strict limited mintage of only 1907 coins.
    Obverse: Effigy of Queen Elizabeth II, "Cook Islands", and the legal tender value of 20 Dollars.
    Reverse: A very high quality rendition of  The Adele Bloch-Bauer – Gustav Klimt

.
History: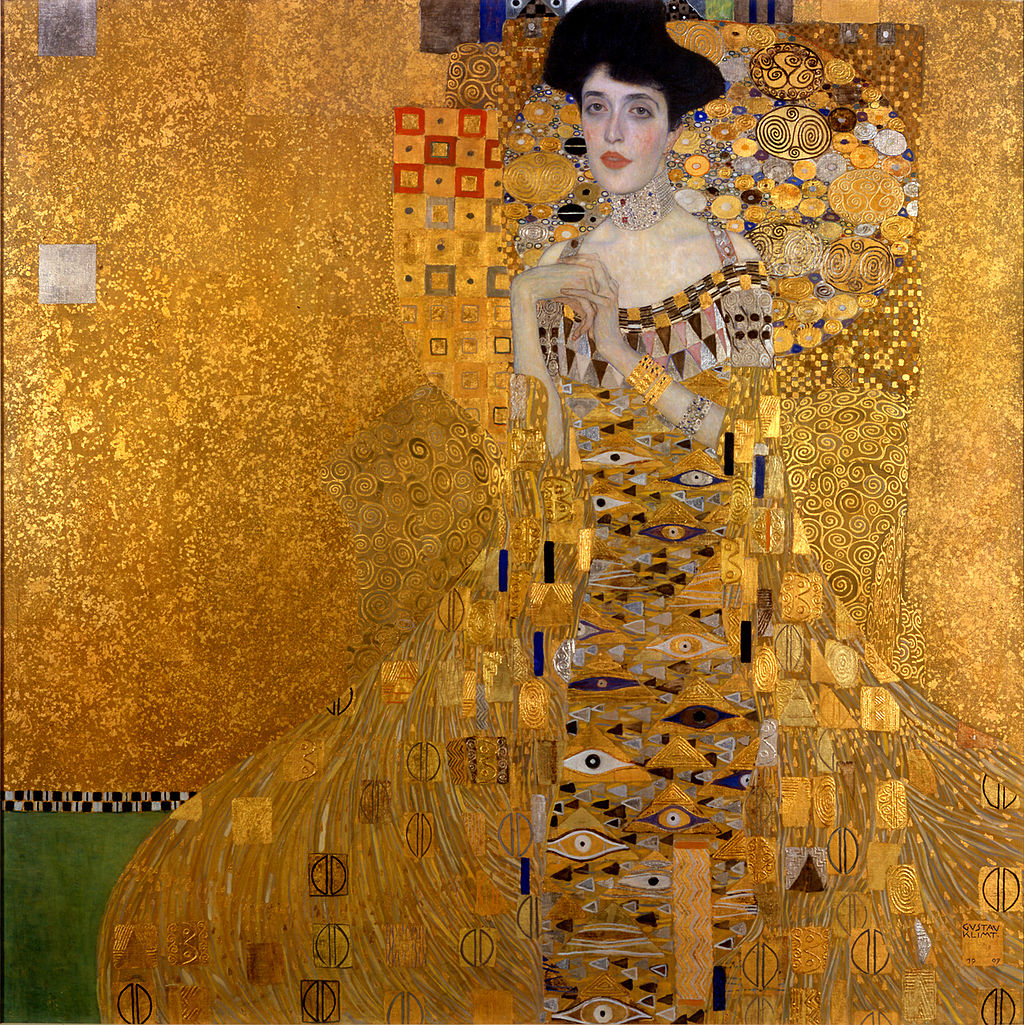 Adele Bloch-Bauer – Gustav Klimt
Year 1907
Portrait of Adele Bloch-Bauer I (also called The Woman in Gold) is a 1907 painting by Gustav Klimt. The first of two portraits Klimt painted of Bloch-Bauer, it has been referred to as the final and most fully representative work of his golden phase.
Adele Bloch-Bauer (1881–1925) was a wealthy member of Viennese society and a patron and close friend of Gustav Klimt.
Klimt took three years to complete the painting; preliminary drawings for it date from 1903/4. It measures 54″ x 54″ [138 x 138 cm] and is made of oil and gold on canvas, showing elaborate and complex ornamentation as seen in the Jugendstil style. Klimt was a member of the Vienna Secession, a group of artists that broke away from the traditional way of painting. The picture was painted in Vienna and commissioned by Adele's husband Ferdinand Bloch-Bauer. As a wealthy industrialist who had made his fortune in the sugar industry, he sponsored the arts and favored and supported Gustav Klimt. Adele Bloch-Bauer became the only model who was painted twice by Klimt when he completed a second picture of her, Portrait of Adele Bloch-Bauer II, in 1912.