This coin is a continuation beautiful series of the Masterpieces of Art.
A numismatic masterpiece, made of 3 oz / 93,3 grams of pure silver 999 with authentic swarovski crystals inlaid in this 55 mm coin, issued by Cook Islands.
    Contains 3 oz / 93,3 grams of .999 fine Silver.
    Coin embellished with 17 Swarovski crystals
    Coin comes in a beautiful black box with a COA.
    Strict limited mintage of only 1839 coins.
    Obverse: Effigy of Queen Elizabeth II, "Cook Islands", and the legal tender value of 20 Dollars.
    Reverse: A very high quality rendition of  The Poor Poet – Carl Spitzweg
.
History: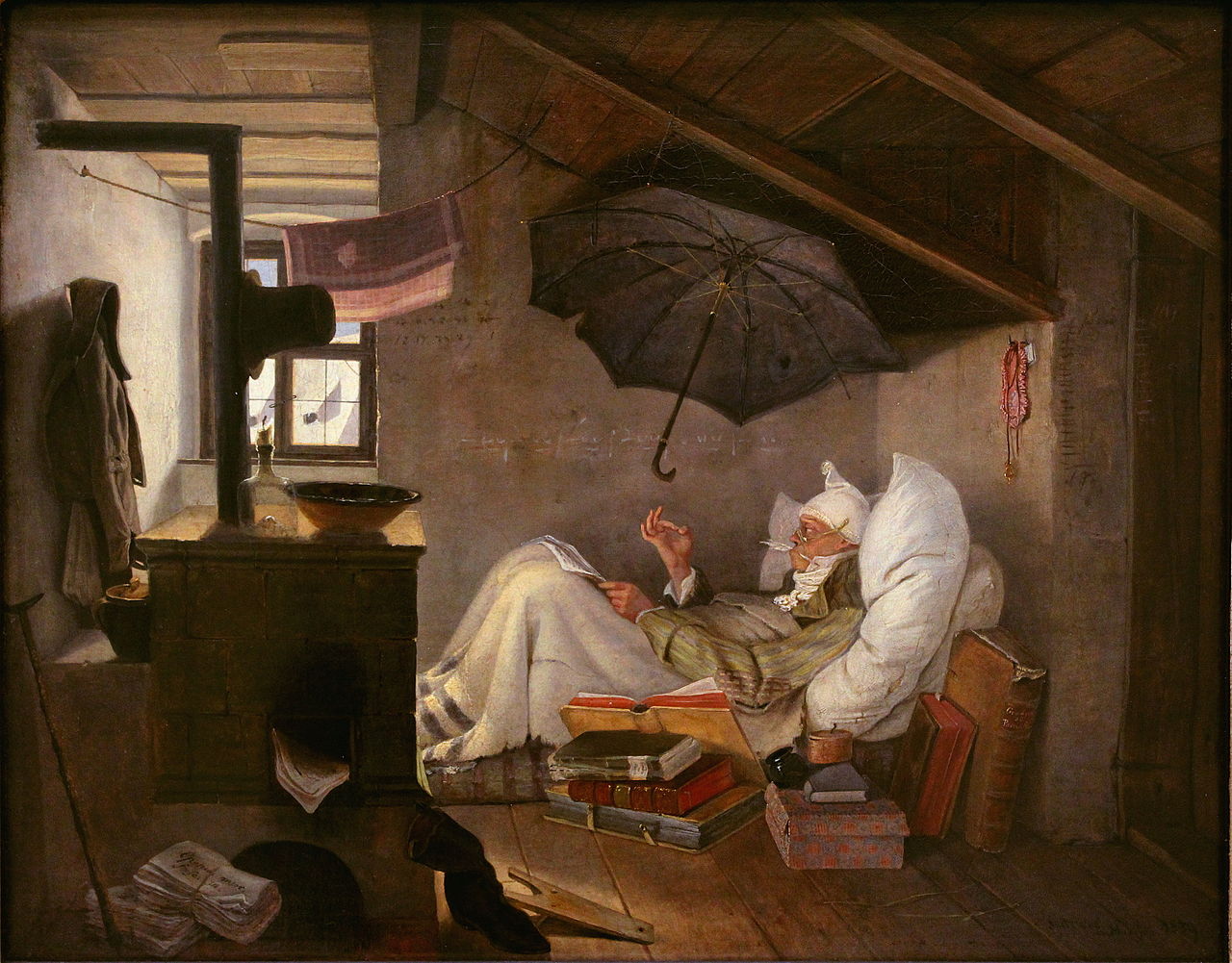 The Poor Poet – Carl Spitzweg
Year 1839
This is perhaps the most iconic painting of the Biedermeier period. Carl Spitzweg (1808-1885) – a pharmacist by trade – was himself a scion of the bourgeois class, whose stolid, sober values his work both catered to and subtly undermined. Shown in his humble garret, Spitzweg's poor poet interrupts his lofty thoughts for a moment to examine a flea plucked from his clothing or meager bedding. The only source of heat in the room is the oven fire, presumably fueled by the poet's own manuscripts. Spitzweg's depiction of the poet pokes fun at the Romantic cliché of the artist as an otherworldly genius who must suffer for his art. A similar sentiment can be seen in the young Adolph Menzel's illustrations (1833) for Goethe's poem The Artist's Earthly Pilgrimage. Spitweg's anecdotal, humorous realism was gentler than the biting political satire of Johann Nepomuk Nestroy or the dark irony of E.T.A. Hoffmann. Still, it testifies to a general mid-century unease with the extremes of Romantic idealization.