This coin is a continuation beautiful series of the Masterpieces of Art.
A numismatic masterpiece, made of 3 oz / 93,3 grams of pure silver 999 with authentic swarovski crystals inlaid in this 55 mm coin, issued by Cook Islands.
    Contains 3 oz / 93,3 grams of .999 fine Silver.
    Coin embellished with 15 Swarovski crystals
    Coin comes in a beautiful black box with a COA.
    Strict limited mintage of only 1000 coins.
    Obverse: Effigy of Queen Elizabeth II, "Cook Islands", and the legal tender value of 20 Dollars.
    Reverse: A very high quality rendition of  Creation Of Adam Michelangelo
.
History: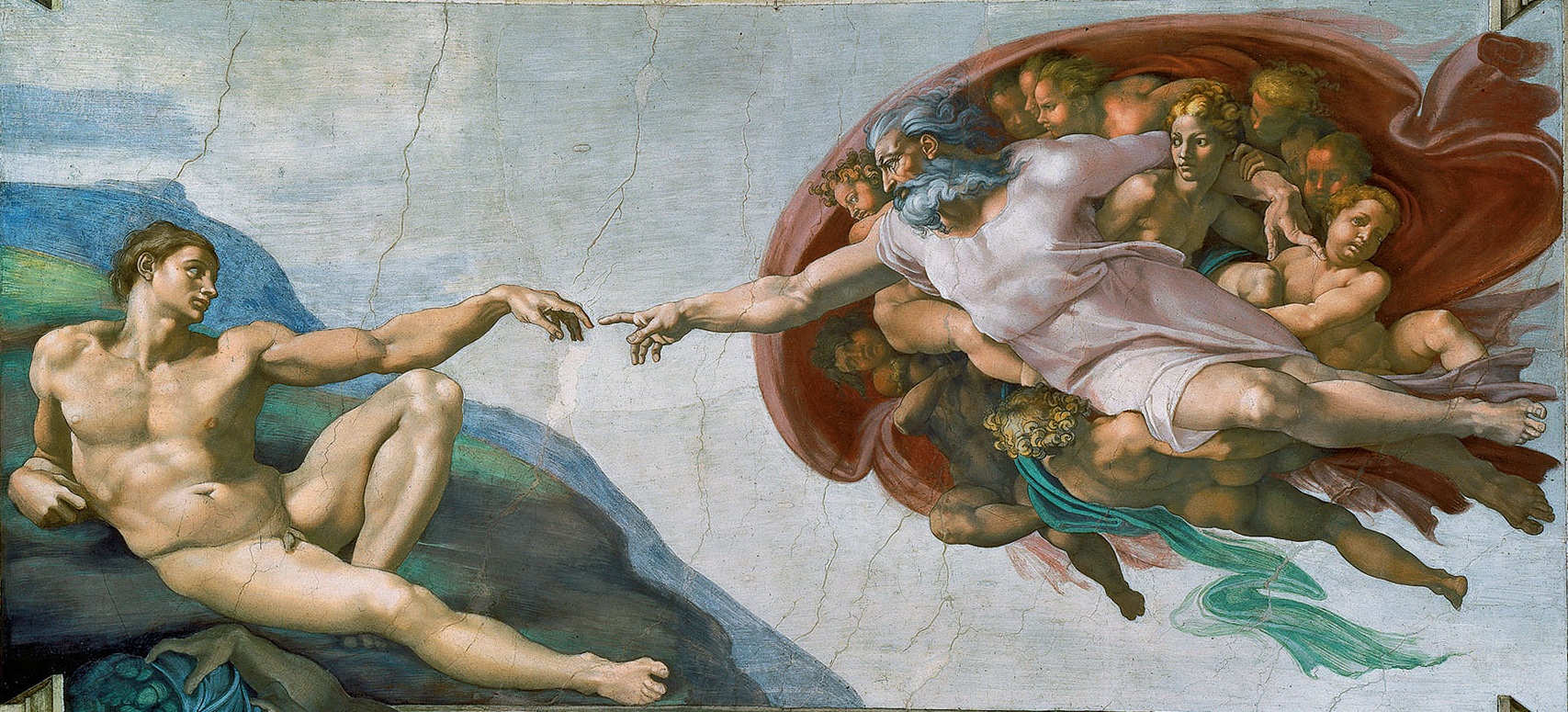 The Creation of Adam  (Leonardo da Vinci)
The Creation of Adam is a fresco painting by Michelangelo, which forms part of the Sistine Chapel's ceiling, painted circa 1511–1512. It illustrates the Biblical creation narrative from the Book of Genesis in which God breathes life into Adam, the first man. The fresco is part of a complex iconographic scheme and is chronologically the fourth in the series of panels depicting episodes from Genesis. It is the most well-known of the Sistine Chapel fresco panels, and its fame as a masterpiece of art is rivaled only by Leonardo da Vinci's Mona Lisa.
The image of the near-touching hands of God and Adam has become iconic of humanity[citation needed] and has been reproduced in countless imitations and parodies. Leonardo da Vinci's Last Supper and Michelangelo's Creation of Adam are the most replicated religious paintings of all time.