Sunflowers illuminated by the summer sun are an enchanting sight that has been repeatedly transferred to various works of art. The popular floral motif also served as the inspiration for this limited edition collector coin.
Sunflowers on a gold Easter egg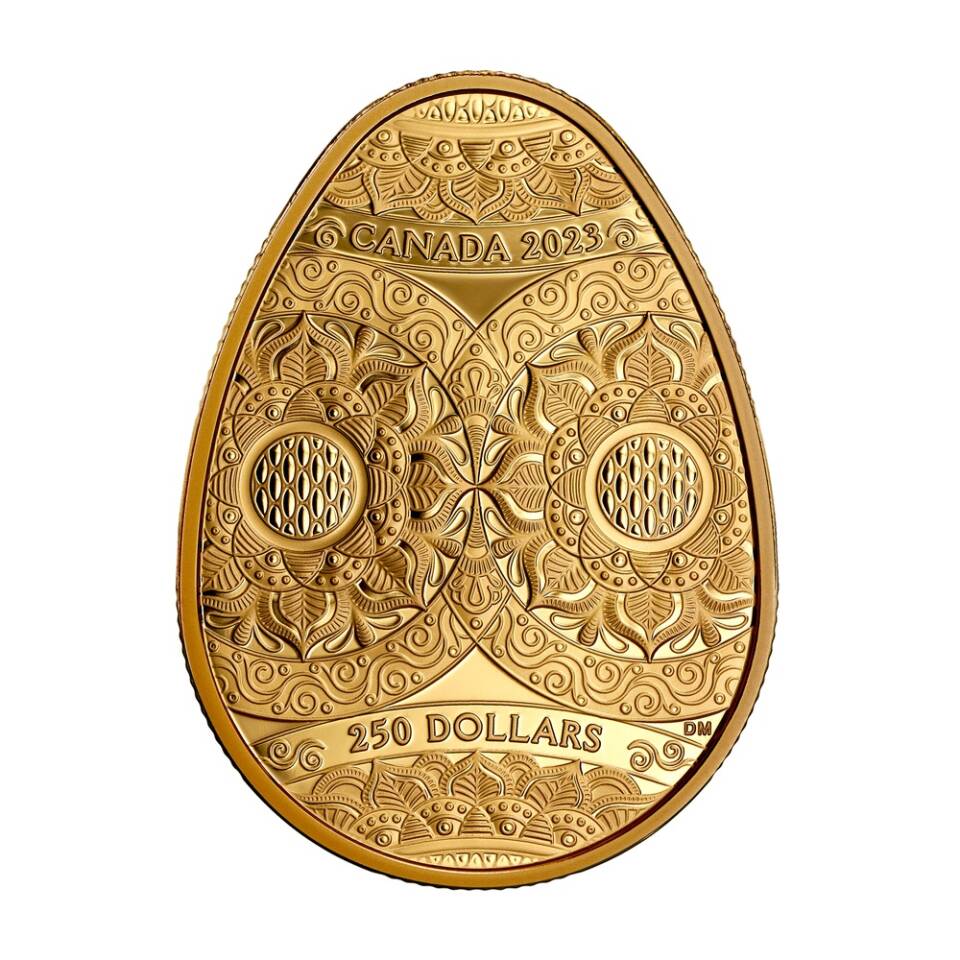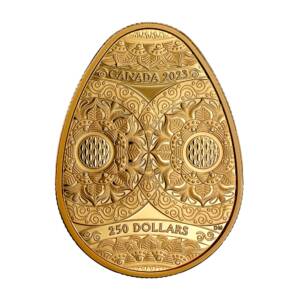 The fourth coin in the series produced at Royal Canadian Mint uniquely captures the beauty of sunflowers. The detail of the engraving makes a great impression. The designs occupying the entire surface of the obverse depict a ripe sunflower surrounded by numerous ornaments. At the bottom and top there are markings concerning the denomination and country of origin. The background of the reverse with the image of Queen Elizabeth II is also covered with patterned engraving. The composition is presented on a 58.5 gram coin weighing 58.5 grams, made of pure 99.99% gold with a proof quality finish. The serrated edges are intermittent in this case.
Both sunflowers and gold have been associated with the sun and eternity since time immemorial. The staff of the Royal Canadian Mint, in issuing this piece, paid homage to Ukrainian-Canadian culture in their own way. Sunflowers in particular have a particular fondness for the Ukrainian people – they often feature in their culture. All net proceeds from the Canadian Mint from the sale of the gold collector coin are donated to the Ukrainian Humanitarian Appeal. It is worth hurrying to buy, as only 275 pieces have been released to the market.
Special features of the gold coin:
Coin packaged in an elegant black box

Sunflower Pysanka gold coin

Intermittent serrations

Includes certificates of authenticity

Ukrainian motifs – Easter egg and sunflowers