Peace is one of the overriding values of the Canadian nation, which is reflected, among other things, in the symbolic Peace Dollar series. In its fourth edition, the rose gold finish turns out to be the main, but not the only distinguishing feature. See for yourself that it's worth investing in a Royal Canadian Mint coin as soon as possible, which is available in the current Coins from World offer.
Gold Peace Dollar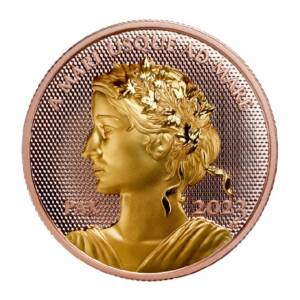 To enhance the beauty of the details of the epitome of peace, the coin features UHR – ultra-high relief, which provides clarity to the reverse and makes the numismatic particularly desirable to collectors. The primary bullion used to strike the coin is 99.99% pure gold. As an additional value, the coin is plated in rose gold, so the 2023 Peace Dollar edition is unique and definitely worth including in a collection.
What else is worth mentioning? Certainly about the strictly limited edition limited to 500 copies. Royal Canadian Mint issues are known for selling very quickly – already individual coins dated 2023 are disappearing from the market, not to mention older ones. Fortunately, collectors of valuable coins from the world can easily invest in them through our Coins from World numismatic online store.
Special features of the coin:
A tribute coin to world peace

Ultra-high relief on the spectacular reverse

Only half a thousand pieces in the 2023 issue

99.99% – very high purity of gold (1 ounce)

Precision of detail and exceptional rose gold plating