Easter eggs are well known to the residents of our country, but not everyone knows that their tradition goes back to ancient times and is associated with the culture of many countries. Enrich your collection with this beautifully decorated piece and support the Ukrainian Humanitarian Appeal in the process!
Mother nature and Tripoli style encased in numismatics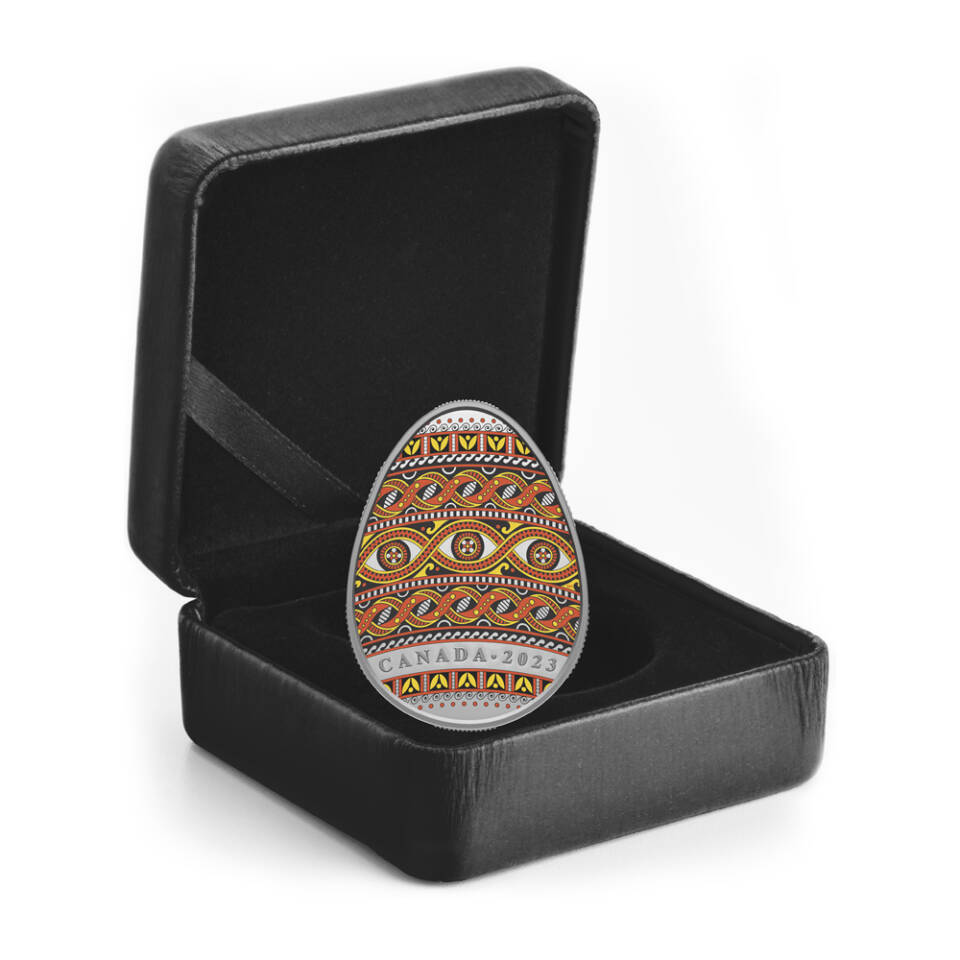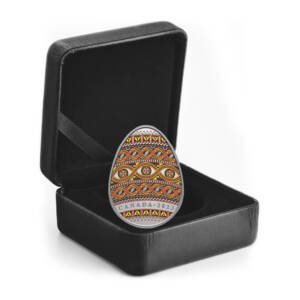 The inspiration for the creation of this unusual coin was the eternal symbiosis in which the Sun AND the Earth remain. We enjoy the fruits of their cooperation every day, and this cycle has been recreated on this small numismatic work of art. Artist Natalie Kit's design features motifs related to the harvest. In addition to the four parallel lifelines, solar symbols and a weaving pattern containing seeds can be seen positioned in the central band. Meanwhile, the upper and lower bands feature a motif that represents connection and continuity.
The design found on the coin was made in the unique Tripoli style, which originated in the ancient lands of Ukraine. Its creation was influenced by the designs found on urns formerly used to store collections.
Special features of the coin:
Proceeds to be used for charity!

Design by Natalie Kit

Silver with purity as high as 99.99%

Serialized certificate from the Royal Canadian Mint

Design style refers to prehistoric designs