The engravers at Royal Canadian Mint pay incredible attention to even the smallest details. This remarkable silver coin is further proof of the meticulousness of their work. The third piece in the popular maple leaf series can become yours today!
Thick inlay and black rhodium plating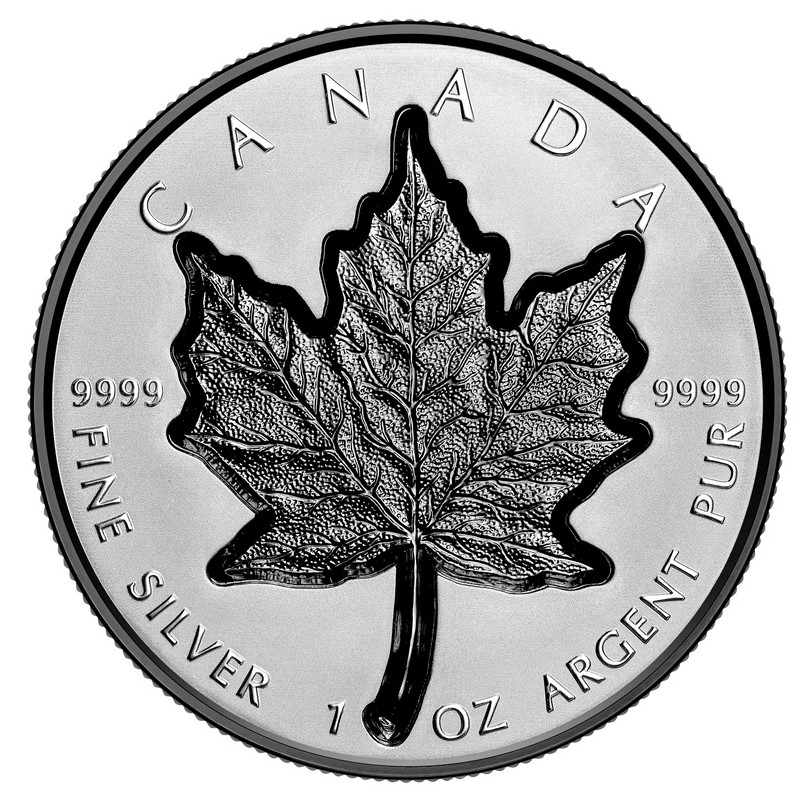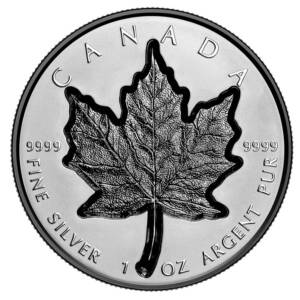 The silver collector coin is distinguished first and foremost by its production process, as in this case it was unique. This is because the 1.5 mm thick inlay, initiated in 2021, was combined with the black rhodium plating technique of 2020. The proper interplay of these two elements made the coin look original and can bring a breath of fresh air to your collection.
The maple leaf appearing in the central part of the reverse has been deeply engraved and when viewed from the right angle can make a stunning impression. Just above it is placed the inscription "Canada". On its sides and at the bottom were markings regarding the quality of the silver used in production.
The obverse of the coin features an image of England's Queen Elizabeth II, designed by artist Susanna Blunt, which looks truly unique thanks to the use of state-of-the-art techniques. Although the coin is predominantly dark in color, it is sure to illuminate your collection with the brilliance of 99.99% silver!
Special features of the silver coin:
Black rhodium plating

Canadian Maple Leaf Incuse

Extreme depth of relief

Includes certificate and box

Royal Canadian Mint