Looking for an interesting silver collector coin worth investing in? Canadian numismats are a "sure thing". – a guarantee of quality, attractive design and a non-obvious approach to even the most well-known motifs. Check out the distinctive features of coins issued in 2023 – such as the Peace Dollar, which you will order here.
Pure silver, rose gold plating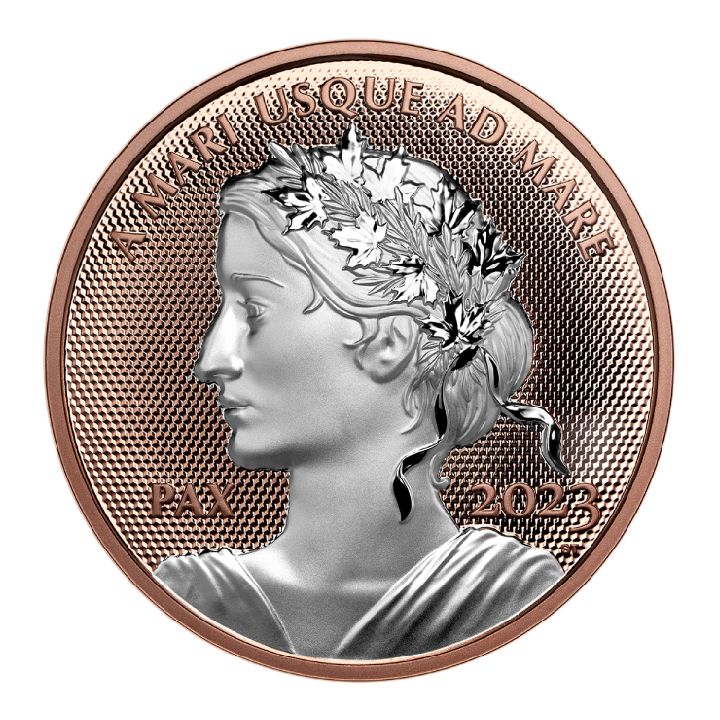 One of Canada's overarching values is peace, as is the promotion of human rights and international involvement in this field. This multi-generational heritage of the North American country is reflected in, among other things, its continued participation in UN peacekeeping forces.
The portrait symbolizing peace on the reverse is highlighted in two ways – first, with a very high relief (UHR), and second, with a background of pulsating rose gold, a color that reflects light wonderfully.
The subject matter, the finish, the quality of workmanship, the limited nature; in fact, every detail of this offering is an argument for placing an order. Better not to delay. Although we're talking about an issue dated 2023, products leaving the Royal Canadian Mint are eagerly purchased, so they quickly disappear from the primary market.
Special features of the coin:
Highlighting the importance of world peace

Peace Dollar – a unique series of coins from Canada

Ultra High Relief – distinctive reverse decoration

Pink gold as a distinctive finish

A limited edition piece as part of the 2023 issue