The maple leaf is the official symbol of Canada, and coins with this motif are perhaps the most famous collectible numismats in the world. Although they have been minted for years, the Royal Canadian Mint still manages to surprise. This time the distinguishing feature of the issue is the ultra-high relief, which has been applied not only to gold, but also to silver coins.
SML with ultra-high relief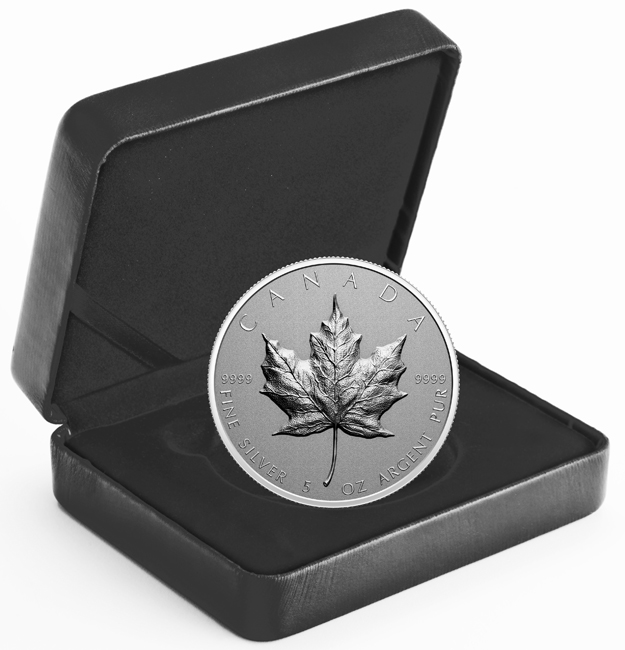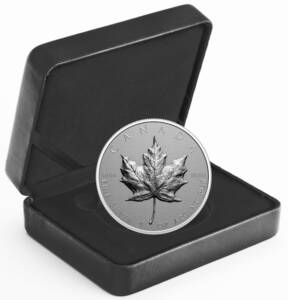 This is basically a unique numismatic issue in every respect. Ultra-high relief means that the maple leaf stands out above the surface of the coin by 3 mm, while the standard for similar coins with a diameter of 62.25 mm is 0.8 mm relief. This is a historic issue, as it wasn't until 2022 that the SML UHR (like the GML UHR – a numismat also available at Coins From World) was successfully launched.
Five ounces of 99.99% pure silver were used to mint each of the 1,250 pieces. The mirrored background provides maximum light to highlight the perfect, finely crafted maple leaf.
Special features of the coin:
5 ounces of silver in 1 coin
Only 1,250 pieces
Ultra High Relief – as high as 3 mm
The iconic coin in a new look
First SML with UHR in the world