At Coins From World, as a rule, we select only unique, valuable and attractive collector coins, but even against this background, some of them stand out in a special way. This numismatic coin belongs to this group. It escapes the stereotypical ideas about collectible coins, and at the same time… it delights not only at Christmas time.
Miniature work of art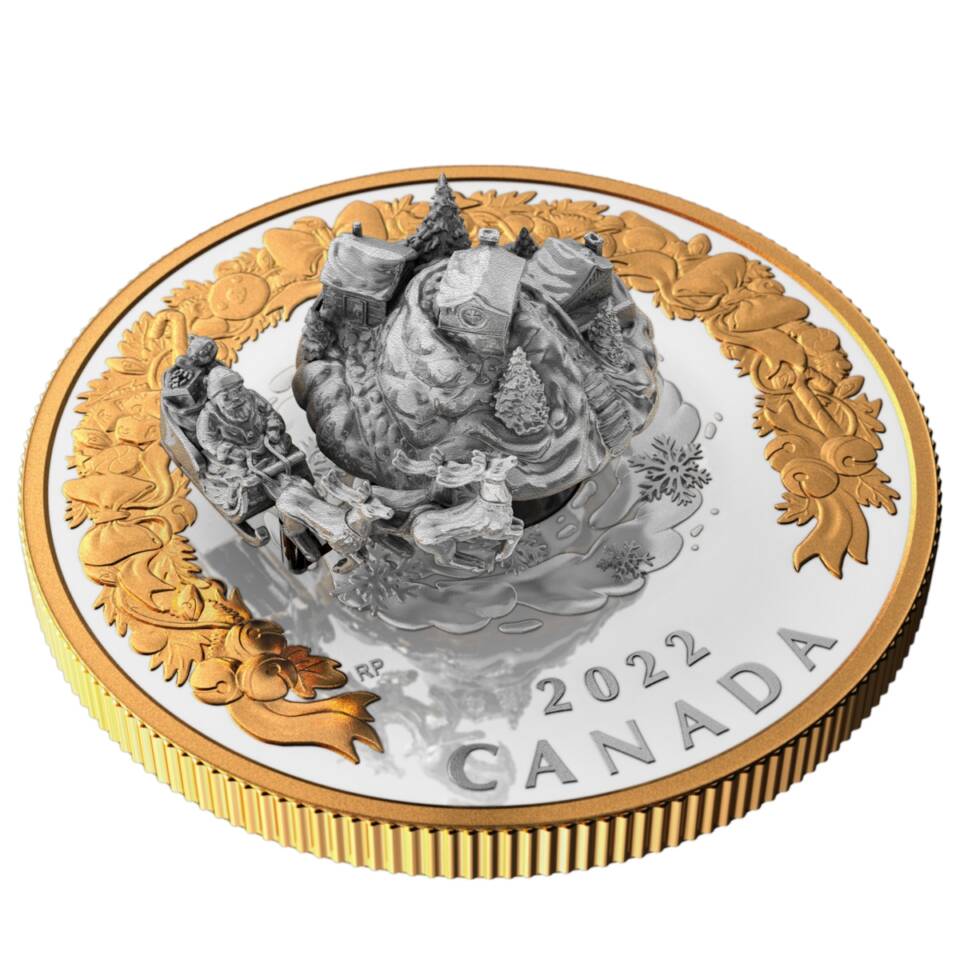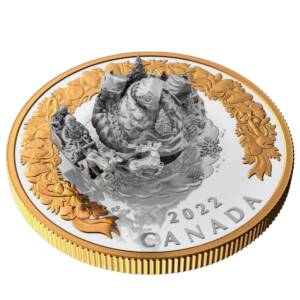 Where to start with the description? This is a really difficult challenge, but let's try to sort out the most important facts. As much as 5 ounces of 99.99% silver were used to mint each of the 1,000 pieces, and mention should be made of additional gilding and decorations made of Sterling silver (925). Look closely – this coin is three-dimensional. A miniature Christmas village literally grows out of its central part. The attention to detail and the charming nature of the design inspire great admiration and awe for the masters of the Royal Canadian Mint.
This is not the end of the surprising information about the coin. It is not only three-dimensional, but also… movable. Specifically: Santa Claus in his sleigh, with a sled of reindeer, can move around the village. Just move the coin to set the sled in motion!
Special features of the coin:
As much as 5 ounces of silver and gold-plated elements

Three-dimensional Christmas village

Outstanding design and masterful workmanship

Limited to 1,000 pieces Canadian issue

Santa's carriage moves