The Royal Canadian Mint issued this 99.999% pure gold collector coin in 2022, a unique specimen and a true artifact in the world of numismatics. The brilliance of the "five nines" makes even the most experienced collectors extremely impressed by it.
Klondike gold rush engraved on a gold coin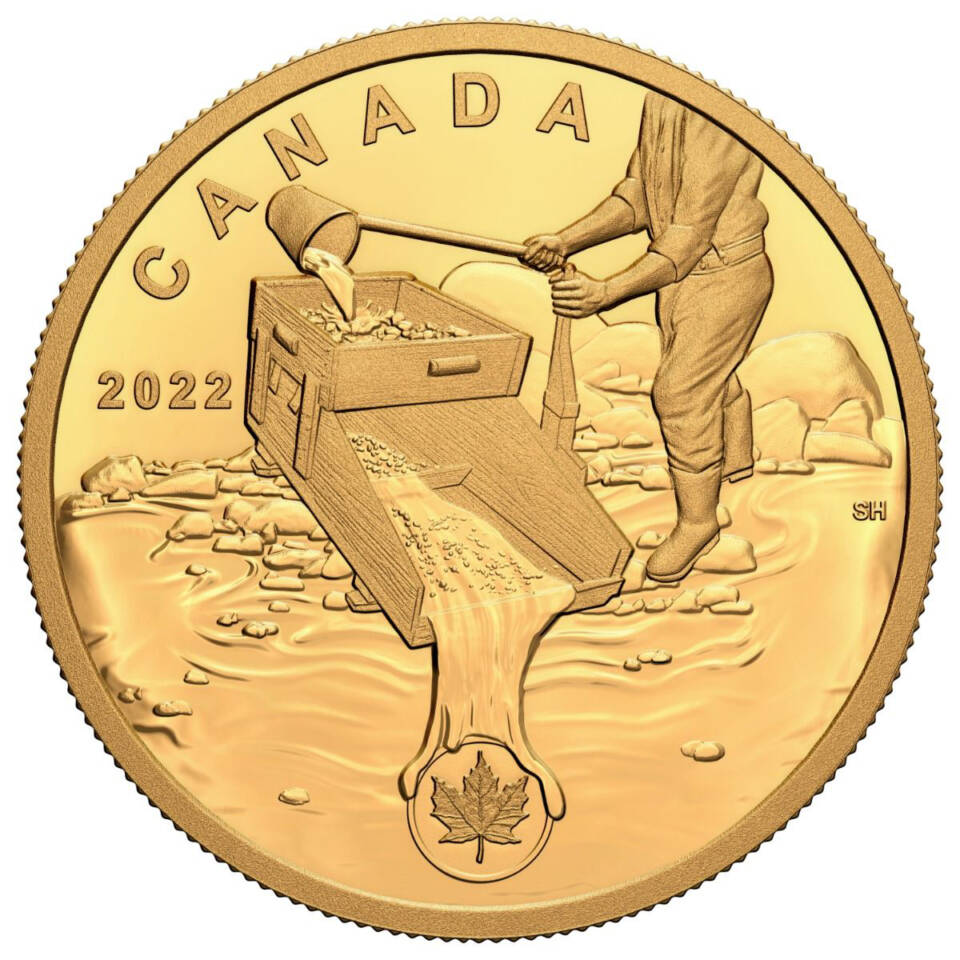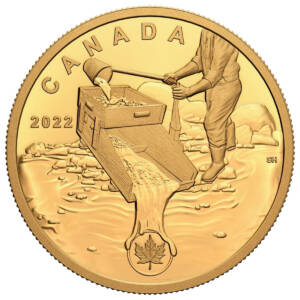 Gold mining in the Klondike had a significant impact on the development of Canada. The scene captured on the obverse of the coin relates to this activity. The engraving includes a variety of elements that carefully reflect one of the stages of mining the precious ore in the ancient Klondike River region. The prospector pictured on the right uses a so-called rocker box to find the gold nuggets. Another coin with a canada leaf on the front floats out of the water pouring from the device.
The depicted scene gets an extra flavor with an elegant mirror finish. Steve Hepburn, responsible for the design of the obverse, made every effort to show the hardship of gold prospectors in a small space. The only markings on the front of the coin are the initials of the designer. The reverse features an effigy of Queen Elizabeth II, along with a designation of the gold sample and face value. This show collector coin is the only one in the world in NGC PF70!
Special features of the gold coin:
Obverse design by artist Steve Hepburn

Mirror finish

The reverse features the likeness of Queen Elizabeth II

The engraving shows a gold mining scene in the Klondike River region

Coin in NGC slab without box and certificate