This numismatic coin is simply beautiful. It is incredibly refined, designed with attention to the smallest details, and the trained eye of the numismatist will spot the advanced and unique engraving technique. The Royal Canadian Mint is to be highly applauded. What will you do with such a special occasion? We recommend ordering this gold work of art, whose value can only increase.
An iconic motif in a new guise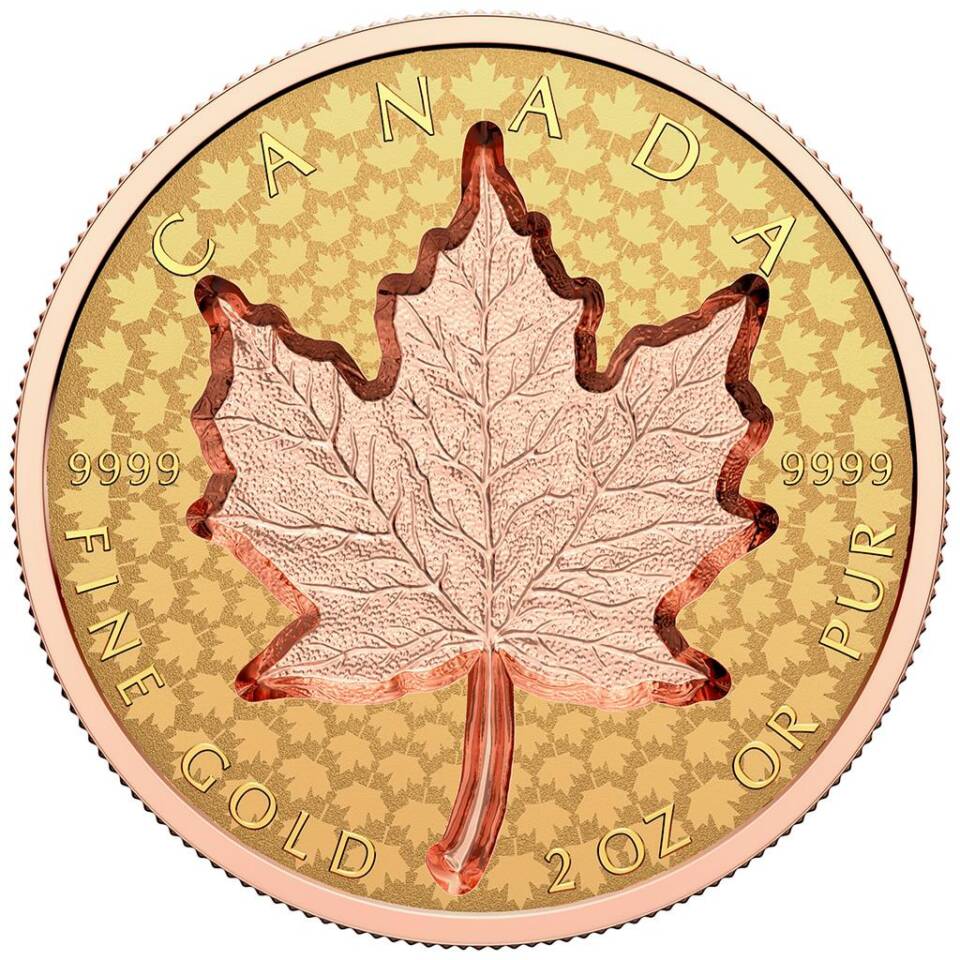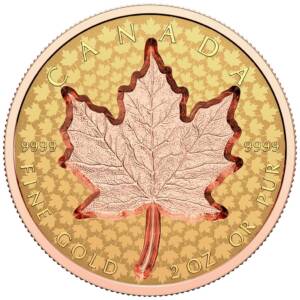 Next to South African krugerrands or Australian kangaroos, Canadian maple leaves are probably the most famous collector coins in the world, having been minted continuously for years, decades in fact. That doesn't mean they always look the same. Mints such as Royal Canadian Mint are constantly working to develop their flagship numismats.
In this offering you have the best confirmation of that. The unique, innovative Super Incuse technique provides an extraordinary visual effect, further enhanced by rose gold plating. The famous leaf has probably never looked so exciting and spectacular. This coin will become a showpiece and an asset to any collection, so don't hesitate to order it!
Special features of the coin:
Innovative Super Incuse technique

Only 250 copies in issue

As much as two ounces of gold per coin

The revised maple leaf motif

New coin from the iconic numismatic series