Coins referencing classic Ukrainian Easter eggs have been coming out of the Royal Canadian Mint for a long time – this carefully decorated piece is the seventh in the series. Motifs from the ancient lands of Ukraine were often associated with the forces of nature or wildlife, and the design included on this small work of art is no different.
The richness of Ukrainian design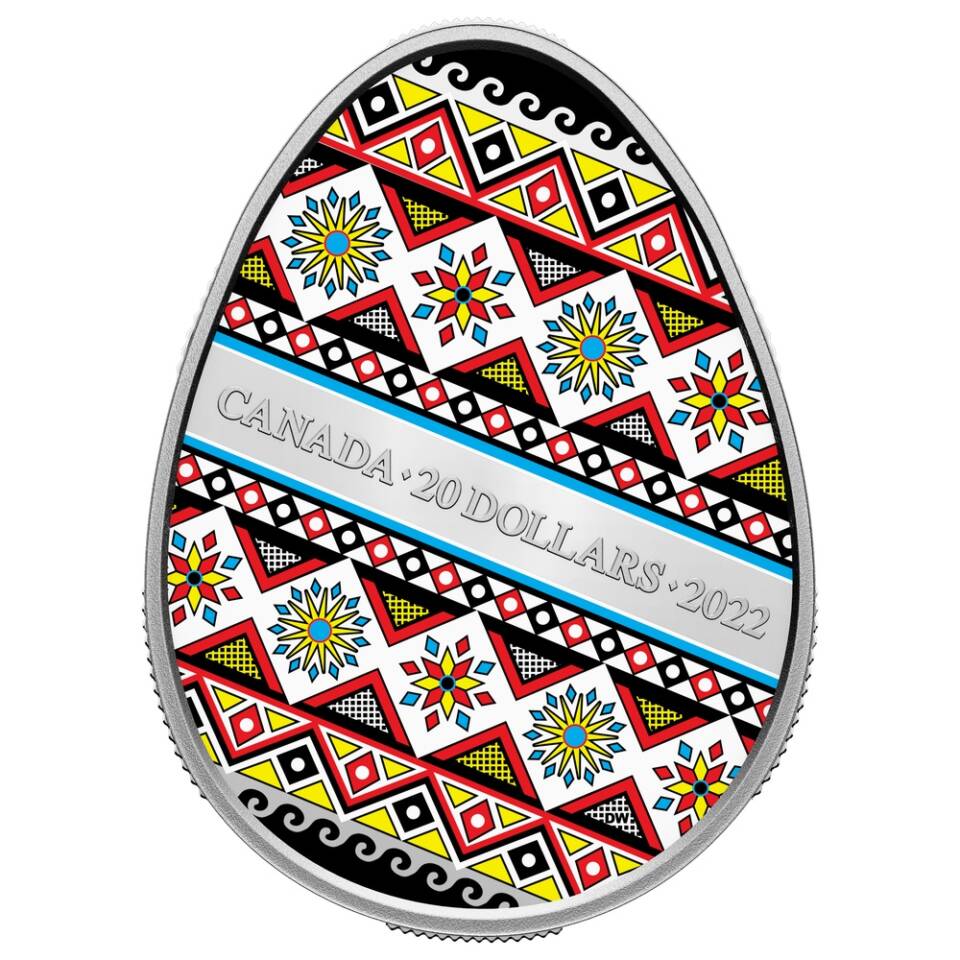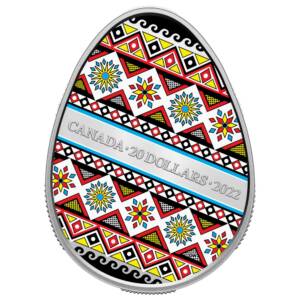 The design featured on the coin refers to spring. The two main motifs are punctuated by a stripe that proudly displays the inscription Canada and the coin's face value along with the date of issue. The stars and roses on the top and bottom of the numismat depict life, happiness love and beauty, while the diamond and triangle patterns reflect wisdom and knowledge. The triangles with a sieve pattern represent the division between good and evil, while the smaller ones represent family.
Saw-like patterns, on the other hand, allude to sunshine and devotion, and those in the shape of waves to prosperity and water. The color scheme, which can be seen on the silver collector coin, is said to carry blessings and bring good fortune to the family. The presented piece will be an excellent addition to your collection – by buying it, you can also support the Canadian Red Cross, which helps Ukraine in many fields.
Special features of the coin:
Proceeds from the sale fully allocated to charity

5500 minted copies

On the obverse, a bust of Queen Elizabeth II

Color scheme designed to bring good luck

Rich symbolism of the design