While the aesthetics are a very strong point of the numismats leaving the Royal Canadian Mint, even its most loyal admirers are still surprised by new issues. The current example comes to mind – a 50-dollar coin that pays tribute to Canada's natural treasure, Lake Louise.
Just like in Banff National Park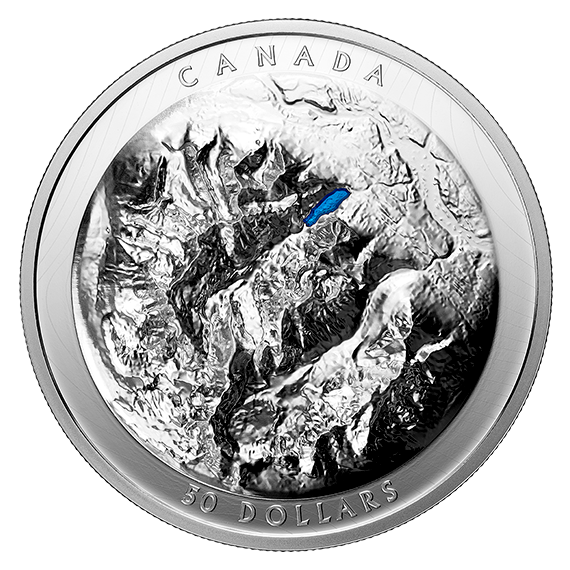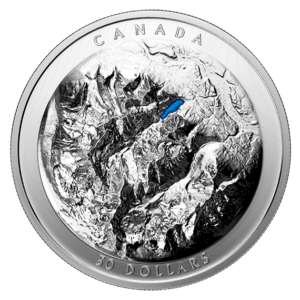 Canada and its natural beauty attract tourists from all over the world. One of the must-see places on its map is the legendary Lake Louise located in the Rocky Mountains. The spectacular appearance of the turquoise water surface along with the lake's surroundings – this is one of those landscapes for which it is difficult to find the right words.
So why not look for another way to honour this beautiful place? That's probably what the designers at the Royal Canadian Mint thought. The coin you are now viewing is decorated with a reproduction of the sculpture of the rocks surrounding the lake. This is the first time a 50mm diameter numismatic coin coin has been struck using Extraordinarily High Relief technology.
Special features of the coin:
The coin accurately depicts the terrain around Lake Louise
99% pure silver
Elegant Royal Canadian Mint packaging
Innovative, pioneering use of UHR technology
The Royal Canadian Mint's guarantee of the highest standards