This coin has everything in order to catch the eye of numismatists – it's pure gold, has a stunning design, and a limited mintage. Take advantage of the release from the Royal Canadian Mint today at the Coins From World online numismatic store.
Bison in 3D and gold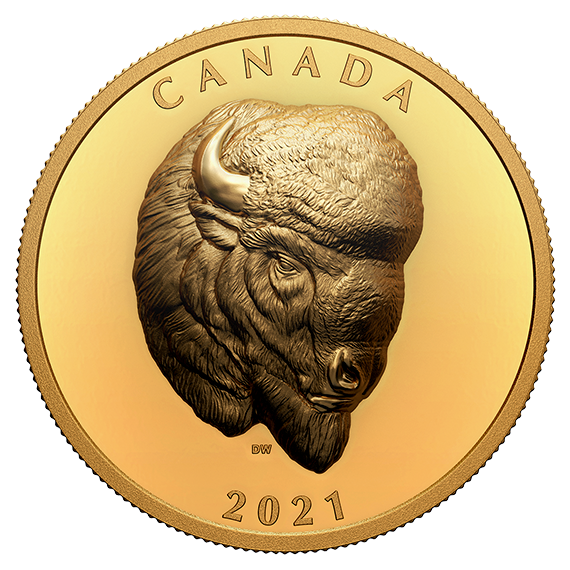 The Canadians at the Royal Mint love to interpret nature's themes. They are familiar with transferring the world of flora and fauna to coins like few others. They did so years ago, and they continue to do so today. Just take a look at a gold numismatic coin featuring a North American buffalo. The buffalo appears to be moving beyond the outline of the coin – and this three-dimensional effect is noticeable right away!
Only 250 copies of this numismatic coin were produced, so collectors from all over the world have already been seeking to acquire it. Are you going to join them? Two ounces of gold, a rare EHR technique, and a stunning design is quite an incentive to invest while there's even a possibility.
It was in this series that the Proud Eagle was previously released. If your collection consists of "animal numismatic coins" don't hesitate any longer and place a secure order online at Coins From World.
The special features of the coin:
 Bold Bison as the successor to the Proud Eagle coin

 Over 63 grams of pure gold

 Unique design by Derek C. Wicks

 Only 250 pieces in the 2021 issue
 Mirror-like background to enhance the aesthetics of the coin